The 75th Frankfurter Buchmesse – the big anniversary!
Join us to celebrate the literary highlight of 2023: the 75th Frankfurter Buchmesse. This anniversary edition promises many unforgettable moments. As this year's Guest of Honour, we're very proud to welcome Slovenia, a young country with an exciting literary tradition. Look forward to a variety of activities planned by participating publishers, exclusive competitions to mark the anniversary, numerous meet & greets, as well as a few surprises on the major stages and at some of the exhibition stands. There's so much more besides; it's going to be a real party!
The anniversary at a click: Discover our social media filters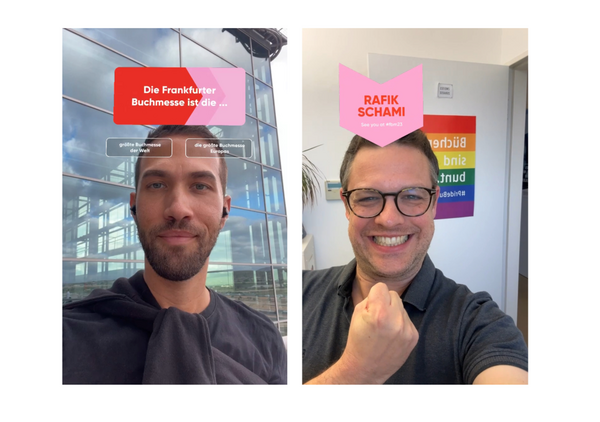 "Which author will accompany me to #fbm23?", "How well do I know the history of Frankfurter Buchmesse?" and "What would I have looked like as a visitor to the fair between 1950 and 1980?" - these and other exciting and entertaining questions are answered by our anniversary filters on Instagram and TikTok! Try it out now!
Get the official fair stickers for your media channels now!
Show that you are part of the anniversary edition of Frankfurter Buchmesse. The #fbm23 sticker is the perfect way to frame content announcing your presence at the fair. For instance, make your audience curious about the upcoming fair by highlighting the best moments of past ones. Our "75times" sticker is perfect for that, as well as for promoting content about the anniversary edition.
You can use the stickers to draw attention to your programme both before and during the fair – whether for announcing your programme in social media posts, in your Instagram story, on your website, in newsletters or in videos. Just download the stickers here as .png or .svg files and then add your content!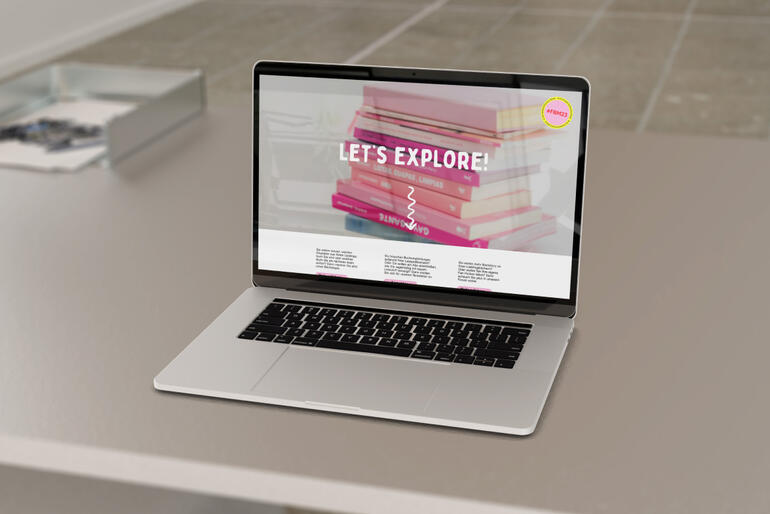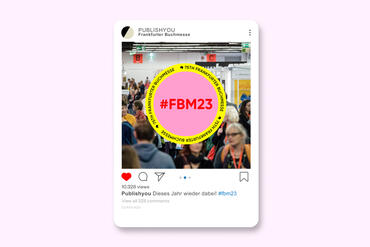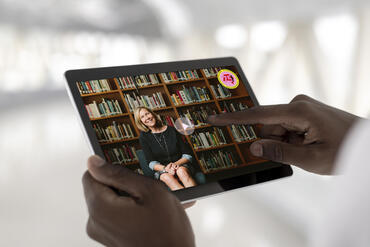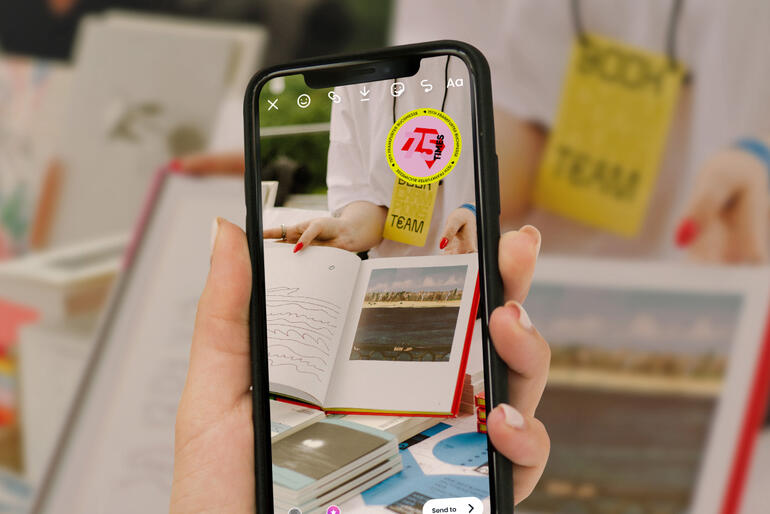 Become an anniversary partner