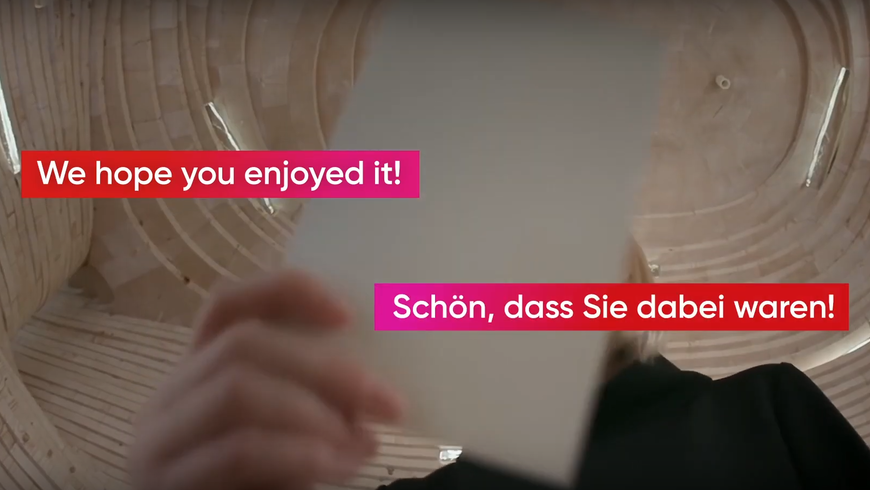 Relive BOOKFEST digital again on YouTube
Welcome to BOOKFEST digital
Welcome to BOOKFEST digital
Live now
Speaker: Juergen Boos, Director
Frankfurter Buchmesse GmbH
and 2 more speakers
Exclusiv: Margaret Atwood
Guest of Honour 2021: Canada
BOOKFEST: CANADA (Mini-Documentaries)
Live now
EN
Picture Perfect
Live now
EN
Speaker: David Alexander Robertson
and 2 more speakers
Arts project Istanbul/Berlin
From Istanbul, to the world. istanbulberlin
Live now
DE
EN
Dilek Mayatürk: "Brache"
Live now
DE
Our moderators at Studio 1
Show more
Our moderators at Studio 2
Show more
The international festival of books at home
Every year in October, culture enthusiasts from all over the world celebrate the BOOKFEST together – the big international cultural festival of Frankfurter Buchmesse.
From bestseller events with world-famous authors* to discussion rounds, workshops and performances. This year, BOOKFEST will take place physically as BOOKFEST city and for the first time virtually as BOOKFEST digital.
On Saturday, 17 October 2020, BOOKFEST digital will broadcast a multi-faceted programme throughout the day. It will present, among others: Elizabeth Gilbert, Margaret Atwood, Ayad Akhtar, Eliot Weinberger, Kirsten Boie, Don Winslow, Olga Grjasnowa, Slavoj Žižek, Håkan Nesser, Jodi Kantor & Megan Twohey, Edward Snowden, Jamie Oliver.
Canada is preparing a series of virtual programme elements that will show the diversity, creativity and uniqueness of the Canadian literary and cultural scene. The future host countries Spain and Slovenia will also be represented in both BOOKFEST programme formats. The former Guest of Honour countries Norway and Georgia will also present famous and popular authors from their countries.
BOOKFEST digital will be livestreamed on YouTube and buchmesse.de – along with selected highlights on Facebook.
All this and much more is possible at BOOKFEST digital
Cultural and literary performances
Book and technology presentations
Discussions on politics and society
All that's new in lifestyle, travel and cooking
Music and cooking shows
Stay up to date about trends, offers and relevant news by subscribing to our newsletter.