Live programme
All together now – with our interactive digital live programme. Free of charge and accessible from all over the world.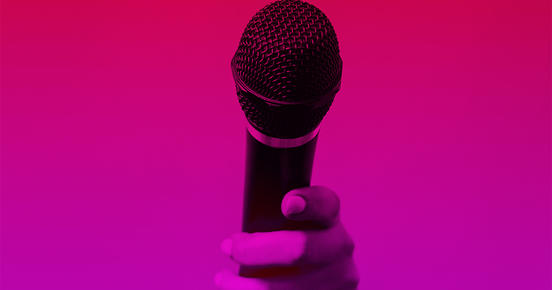 Frankfurter Buchmesse covers a broad range of topics for almost every interest and speciality. There is really something for everyone to be found here – even for those who cannot make it to Frankfurt this year. Our digital live programme gives anyone with an internet connection the opportunity to experience the Frankfurt feeling wherever they are, and to participate interactively.
Frankfurter Buchmesse's live programme embraces a wide diversity of offers, each of which can be experienced independently of the others: the full-day BOOKFEST digital on Saturday, an extensive professional programme, the big ARD Book Fair Stage at the Festhalle, the Blue Sofa, and much more besides.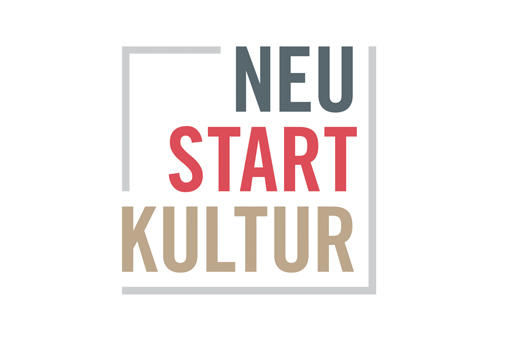 German Minister of State and Culture Commissioner Prof. Monika Grütters is supporting Frankfurter Buchmesse 2020, as part of the country's NEUSTART KULTUR stimulus package. The aim of the funding is to enable as many exhibitors and publishing industry players from Germany and abroad as possible to benefit from the various offers and services during the ongoing corona pandemic.
Get ready for #fbm20 with our overview of events
| Event | Content | Date |
| --- | --- | --- |
| | The all-day live digital festival of literature and culture that the whole world can enjoy from home. | 17 October 2020 |
| | From Monday through Friday, with conferences, panels, discussions, and interactive formats. | 12– 16  October 2020 |
| The Hof & Curated Networking | Immerse yourself in the atmosphere of the Frankfurter Hof and experience digital networking in an informal atmosphere with live music and inspiring conversations. The curated networking offers you thematically oriented events and contacts. | 24 September - 15 December 2020 |
| | A wide-ranging programme for the general public, broadcast live from the Festhalle. | 14 – 18  October 2020 |
| | The focal point for literature, politics and translation dedicated this year to the topic of: "Europe – Connecting Cultures". | 14 – 18 October 2020 |
| | An established classic: our major forum for authors, live on television and digitally. | 14 – 16 October 2020 |
The ARD Book Fair Stage – on site and here in livestream
The Special Edition of Frankfurter Buchmesse 2020 includes an extensive digital programme for the general public, much of which will also be broadcast live. One new highlight will be held in the historic Festhalle: the ARD Book Fair Stage in co-operation with Frankfurter Buchmesse. The programme of events during the week of the fair will be produced by Germany's public broadcaster ARD and its affiliates; other media partners include ZDF, 3sat, ARTE, Deutschlandfunk, and Frankfurter Allgemeine Zeitung to name a few. The programme will be transmitted via livestream. Current regulations allow the events to take place in the Festhalle before a live audience. One of the highlights will be the ARD Book Fair Evening on Friday, 16 October 2020, which will be broadcast on all of Germany's regional cultural channels.
Frankfurt Conference & professional programme
From Monday to Friday, you can take part our extensive digital professional programme, featuring a mix of panels, discussions, and interactive formats. Curated B2B events on current trends and topics from the publishing sector and related creative industries await you.
The conference highlight already starts on 12 October 2020: With four tracks from 12 to 15 October 2020, the Frankfurt Conference offers a digital conference programme with high-level international speakers:
Monday, 12 October 2020, 3.00-5.30 pm (CEST): Academic & Scholarly - in cooperation with Scientific Knowledge Services; sponsored by Wiley, Elsevier and TrendMB
Tuesday, 13 October 2020, 3.00-5.30 pm (CEST): Rights & Licensing
Wednesday, 14 October 2020, 3.00-5.30 pm (CEST): Publishing Insights
Thursday, 15 October 2020, 3.00-5.30 pm: Audio; sponsored by Beat Technology
Shop for true #fbm20 fans
Weltempfang
One of the regular highlights of Frankfurter Buchmesse will have a virtual format this year: Weltempfang, the International Centre for Politics, Literature and Translation. With this year's motto of "Europe – Connecting Cultures", Weltempfang will confront the future of Europe and European culture during the coronavirus pandemic. Is there a European cultural identity? If so, what defines it? And how can it be strengthened? Answers to these and other exciting, culturally relevant questions await you at Weltempfang.