An encounter - Meg Wolitzer and Paul Beatty about writing
With Paul Beatty and Meg Wolitzer, on the occasion of the Frankfurter Buchmesse, the English Theatre is hosting two authors who are considered amongst the smartest and most important contemporary American voices. At The English Theater, the two authors meet now for the first time to talk about their literature and their writing, about politics and society.
With "The Sellout" Paul Beatty has written a cutting, bold satire about a society that is far from having healed its ethnic divisions. "A book of coruscating satire and the darkest humour whose bilious narrative voice leaves you at once enthralled and exhausted" (Observer)
In "The Female Persuasion", Meg Wolitzer writes about the many facets of power, about feminism, love and loyalty, proving herself to be a keen-eyed observer of our times. "The novel's timeliness cannot be understated...tight but inclusive, and deserves to be placed on shelves alongside such ornate modern novels beginning in college as "A Little Life", "The Secret History" and "The Marriage Plot". But when all is said and done, Wolitzer is an infinitely capable creator of human identities that are as real as the type on this page, and her love of her characters shines more brightly than any agenda." (Lena Dunham New York Times Book Review)
Talk
iCal
-
Gallusanlage 7
60329 Frankfurt am Main
Germany
English
Authors
PAUL BEATTY is the author of the novels Slumberland, Tuff, The White Boy Shuffle and The Sellout, which won the Man Booker Prize in 2016. He is also the author of two books of poetry, Big Bank Take Little Bank and Joker, Joker, Deuce, and is the editor of Hokum: An Anthology of African-American Humor. He lives in New York City. The Sellout is published by Luchterhand in German as "Der Verräter".
MEG WOLITZER is the author of several acclaimed novels, including The Uncoupling ('tingles with playfulness and wicked observation' Independent), The Wife ('has you howling with recognition' Allison Pearson), The Position ('one of the best and most human books I've read all year' Erica Wagner) and The Ten-Year Nap ('as incisive and pitiless and clear-eyed a chronicler of female-male tandems as Philip Roth or John Updike' Chicago Tribune). Most recently, The Interestings was a New York Times bestseller. She lives in New York City. The Female Persuasion is published by Dumont in Germany as "Das weibliche Prinzip".
Host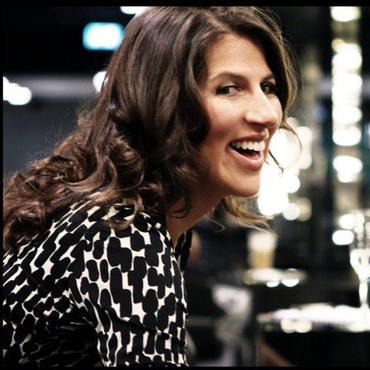 SYD ATLAS has over the last decade worked as a certified communications coach providing executive coaching to CEOs and high-level managers at Fortune 100 companies in all sectors. Syd is also a keynote speaker and is a familiar face at the Berlinale, where she moderates the annual event Books at Berlinale pitching books to producers. She is currently writing her first book. Born in Brooklyn, New York, Syd Atlas has made Berlin her home for the past 20 years