Frankfurter Buchmesse offering on-site programme combined with a digital offer
Frankfurter Buchmesse 2020 will be a special edition due to the corona pandemic. It will be an on-site programme combined with a forward-looking digital offer. The 72nd Frankfurter Buchmesse will take place on the fairgrounds in accordance with a detailed health and hygiene plan which will reflect the regulations mandated this autumn by the State of Hesse, guaranteeing the safety of visitors, exhibitors and staff attending the fair.
Frankfurter Buchmesse's digital programme addresses the needs of both participants on site and those joining the fair online from all over the world, offering a range of options: company and product presentations, events and venues for initiating business deals, making contact with business partners, identifying market trends and engaging in further training.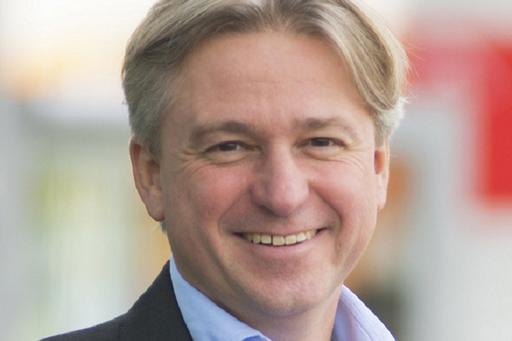 "This year, it is more important than ever that Frankfurter Buchmesse takes place. Thanks to activities on the fairgrounds and to book events on site and virtually, we are putting a spotlight on our authors, industry and trends. Because of the corona pandemic, Frankfurter Buchmesse 2020 will be a special edition – an on-site programme combined with a forward-looking digital offer."
Director of Frankfurter Buchmesse
Virtual Q&A for Exhibitors 4 June 2020
Virtual Press Meeting on the current fair
Testimonials of our customers and partners
"The book fair is an indispensable meeting point in the life of the international publishing industry for sharing the newest discoveries, negotiating rights, planning joint editions and discussing what is currently unsettling the market.
Above all, the fair facilitates direct contact with all the players in the industry: authors, publishers and printers, as well as the media and political leaders.
That is why it is important to be in Frankfurt in October 2020."
Publisher
"Even in this very special year, Frankfurter Buchmesse remains one of the publishing world's most important international events. For many people in the industry, it will be the only opportunity in 2020 to come together in person with foreign business partners, so the meetings will undoubtedly be very special. Naturally, we all want to know soon what the virtual book fair's events and features will look like.
Dozens of French publishers have already signalled their desire to go to Frankfurt this year. We will receive them at the collective stand coordinated by BIEF – which will offer optimal safety conditions, thanks to our close cooperation with the fair's staff."
Managing Director, BIEF
"Frankfurt book fair has always been the single most important meeting place for us. After Finland´s year as Guest of Honour in 2014 it has been even more crucial for us to be present in Frankfurt. Even if it won´t be a full scale fair this year it sends a signal of book normality and hope that the fair will be held. It is also ensuring to know that Frankfurt book fair is doing everything they can together with relevant German authorities to ensure the safety of attendees."
Direktorin von FILI - Finnish Literature Exchange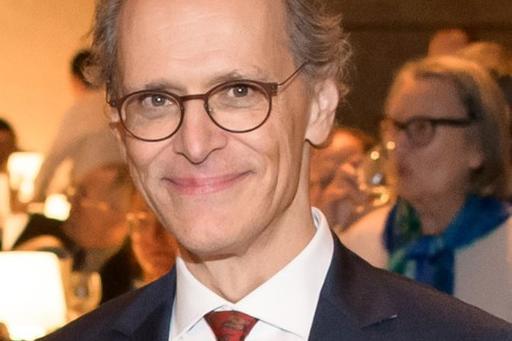 "I can understand that many of my colleagues have mixed emotions when they think of the book fair in Frankfurt. But especially in the current situation, we sense even more acutely how important personal meetings are, how important the signal is that we're not down for the count, but looking ahead optimistically.
I trust that Frankfurter Buchmesse will do everything it can to ensure that this book fair takes place safely – and I think that each of us has now developed a good sense of how to move around in public in a safe and respectful manner. We will encourage our members to exhibit in Frankfurt again this year. As a publisher, I cannot imagine a book fair taking place in Frankfurt without me being there – and I don't want to miss the experiment of bringing out this special edition.
Picus Verlag will not miss the opportunity to draw attention to its authors and their books again this year and to continue its personal dialogue with the industry."

Chairman, Austrian Publishers Association, and Publisher, Picus Verlag
"The industry needs a physical book fair more than ever before. If anyone is able under the current conditions to organise an effective fair with productive results and experiences, then it's Frankfurter Buchmesse. We will support our colleagues in every way imaginable to ensure the fair is safe and successful – on the country, exhibitor, colleague and friend level. My employees and I are looking forward to numerous interactions with social distancing and substantive proximity."
Managing Director, Czernin Verlag
At a glance: Frankfurter Buchmesse 2020
Culture matters. Literature matters. Especially in the current situation. This is why the Frankfurter Buchmesse will be taking place - in a special form: partly in a physical setting on the exhibition site and in the city, partly as a virtual fair with new digital formats.
More information about the virtual offers will follow
Frankfurter Buchmesse will take place from 14 to 18 October 2020.
Trade visitor days are from 14 to 18 October.
At the weekend (17 and 18 October) Frankfurter Buchmesse will also be open to the general public.
This year, Frankfurter Buchmesse will be a special edition, with enlarged stand areas and widened aisles. According to the latest plans, this means in detail:
Number of visitors permitted: 
The number of visitors permitted on the fairgrounds will be determined by the extent of the floor space used in October.
Admissions: 
Visitors will be admitted contactless after they have preregistered and provided a self-assessment of their state of health.
Halls:
It is currently planned to use six floors of hall space (Hall Floors 3.0, 3.1, 4.0, 4.1, 6.0 and 6.1).
Stand locations:
It is currently planned to finalise stand locations in mid-July.
Stand space: 
We will enlarge your stand so that a minimum distance of 1.5 metres can be maintained between people. The smallest stand will be 8 m² in size. Exhibitors who have booked 4 m² will be given an additional 4 m² free of charge. All other stand sizes will also be expanded on a sliding scale free of charge.
Aisles: 
In addition, an additional 1,5 metre "communication space" will be added in front of each stand within the aisles. Hall aisles will measure between 6 and 8 metres.
Rights business: 
The Literary Agents & Scouts Centre (LitAg) (new location in Hall 6.1) can also be used this year by licencing managers from publishing houses.
Workspaces: 
In addition to the option of renting a stand, Frankfurter Buchmesse also offers interested parties the possibility of renting by the day workspaces located on each hall floor.
Stages: 
This year, the major stages will generally be replaced by digital options or more widely spaced physical venues.
Book sales: 
Visitors may purchase books at fixed retail prices on the Saturday and Sunday of the fair.
Registration and ticket sales are available online only.
The trade visitor ticket shop is planned to be opening in August 2020. To purchase tickets, visitors must complete a registration form and provide a self-assessment.
Press accreditation: 
Accreditation of journalists will also take place online only
Our hygiene concept: aisle width, minimum distance, visitor movement
Layout under "normal" conditions. Minimum aisle width = 3 m
Layout in accordance with the hygiene concept. Minimum aisle width = 6 m
Visitor movement guided by carpet colours: Red for main walkways + 1.5 m communication strip around stands
Keeping a minimum distance (minimum stand size = 8 sqm): Example of distribution of visitors and exhibitors
Keeping a minimum distance: Lateral perspective of distribution of people
Exhibitor information
COVID-19 hygiene concept
Our hygiene concept for the event is continuously updated based on new findings and specifications.
Download
It is currently planned to use six floors of hall space (Hall Floors 3.0, 3.1, 4.0, 4.1, 6.0 and 6.1).
If you have any further questions, please ask.
Give us a call or drop us a line. We will be happy to help you.
Send Message
Do you have further questions on topics such as stand construction, hall occupancy or digital offers? Answers to these and other frequently asked questions can be found on our FAQ page.