The Invitation Programme offers small independent publishing companies from Africa, the Arab world, Asia, Central and Eastern Europe, Latin America and the Caribbean the chance to participate in the world's biggest book fair. 
For publishing companies from these regions, globalisation is a two-edged sword. Access to the world market seems easier thanks to all-pervasive communications. At the same time, the advance of new conglomerates makes it harder to break into the market.
The main goal of the Frankfurter Buchmesse Invitation Programme is to guarantee the presence of a select group of around 20 publishing houses at the industry's biggest get-together.
This year, publishers were invited specifically from the field of children's books.
The invited publishers 2021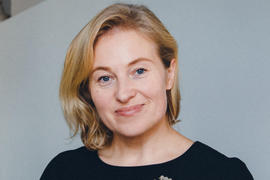 Aukso Žuvys - Sigita Pukiene - Lithuania
Aukso Žuvys is a small and independent publishing house founded in 2010 in Vilnius, Lithuania.
Aukso Žuvys is a small and independent publishing house founded in 2010 in Vilnius, Lithuania.
Aukso Žuvys is a small and independent publishing house founded in 2010 in Vilnius, Lithuania. The focus is historical and cultural-educational illustrated books for children and young adults, especially for ages between 7 and 17. A number of them received several national and international nominations and won multiple awards for book art and content with some of them being transformed into theatre performances, films and radio shows. They cooperate with literary festivals, schools and libraries
A Walk Through History - Ekateryna Kashirskaya - Russia
A Walk Through History is a Russian publishing house specializing in children's nonfiction
A Walk Through History is a Russian publishing house specializing in children's nonfiction
Since 2011 it has created and designed about 50 titles on various periods of history and other themes – mathematics, sport, engines, plants, animals, mythology etc. All the books and games are created with the help of scientists and child psychologists. The catalogue list includes encyclopedias, interactive books, picture books and games.
Thanks to the Invitation Programme, small publishing houses from countries with emerging book industries can take the spotlight at the world's most important trade fair.
This is what former participants say about the programme
The Invitation Programme gave me a glimpse of the big world of publishing and showed me how books are made and exchanged in the international arena. It taught me the importance of creating and strengthening connections, because publishing is a shared endeavor and one cannot do it alone. I met many unique and wonderful people from other countries whose publishing work and stories will continuously inspire my own.
Gantala Press, Philippines
Being part of the Invitation Program was a real eye opener and inside look into how the business of international publishing works. The program opened the door wide to massive opportunities for a small publisher like us to play in the big leagues - what a rewarding experience!
African Bureau Stories, Ghana
The one thing that has been most impressive in my time with the Frankfurt Book Fair Invitation Program were my fellows, the other invited editors. I felt absolutely comfortable - and mesmerized - among people with whom I had so much in common but at the same time had different proposals, histories and backgrounds. I was keen to share experiences with them and had many opportunities to do so. And it has been keeping going months after it ended!
Editora Mundaréu, Brazil
For me being a part of the Invitation Program was a big luck and a great experience. I met new friends from publishing houses all over the world. The new knowledge which I got during the seminars helped me during the Book Fair itself as well as in my further work. The Programme gave me many new ideas and the inspiration to fulfill them.
Smoloskyp Publishers, Ukraine
The Frankfurt Invitation Program was an exceptional experience. As I come from a country which doesn't have a strong book industry, it was a vital breath to learn from other situations. Taking part at very practical workshops and conferences, and of course meeting passionate people, was very inspiring and enlightening.
En Toutes Lettres, Morocco
The Frankfurt Book Fair Invitation Program was very important for us. We were able to participate in excellent seminars that prepared us in the best way for future meetings. In addition, we could interact with other publishers from the rest of the world with similar problems and achievements. I feel very honored to have participated, since it was one of the best work experiences of my life
Hotel de las Ideas, Argentina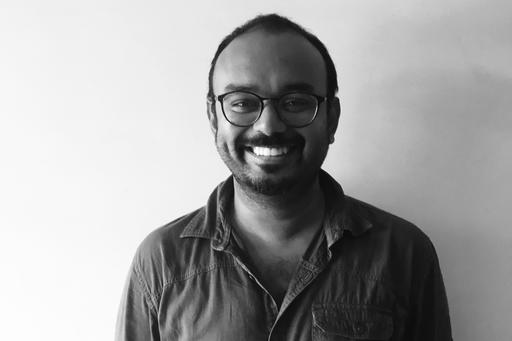 The Invitation Programme was a turning-point in my journey in publishing. The various sessions with industry experts, the interactions with my fellow participants were insightful and illuminating. The Fair itself was in equal parts mind-blowing and humbling and hugely inspiring. The opportunity to showcase our own work at the booths was immensely beneficial; it led to many interactions and discussions with peers from various countries and I'm happy to say that some of these meetings have led to fruitful collaborations as well.
Kokaachi, India