The Agora. Authors, stars, performances - and much more.
The Agora is the colourful centre of Frankfurter Buchmesse.
Frankfurter Buchmesse is one of the most renowned cultural festivals in the world. Fans of literature and culture, artists and authors, experts from the publishing and technology sectors as well as from the film and games industry all meet here to talk shop. And the Agora is the beating heart of the entire event. All roads lead to the Agora - the place for creativity and good stories, for inspiration and new friendships.
The Agora is the largest and most central location for presentations at Frankfurter Buchmesse. Those looking for a festival atmosphere at the book fair will definitely find it here! Author readings, concerts and events that truly stand out from the crowd!
Let yourself be surprised. Along with the impressive Frankfurt Pavilion and the Signing Boxes, the Agora also has two more highlights. And because an exciting day at the fair makes you hungry, head for the surprising and tasty creations at the food stands. We'll see you there - at the Agora!
There's a lot going on here.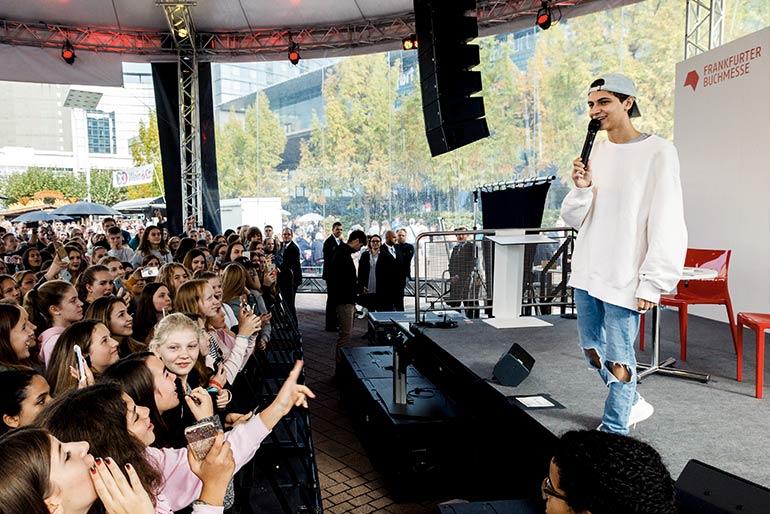 Always at the heart of everything: our highlights at the Agora
What's the only thing you need for an inspiring time at the fair?