Frankfurter Buchmesse's international Festival for Literature, Stories and Ideas!
You will find the BOOKFEST programme here starting summer 2019.
BOOKFEST – Frankfurt celebrates good stories!
From best-seller readings at the fair, to poetry slams, taste tests and discussion rounds in Frankfurt-area bars and cultural institutions: Every October, the entire city of Frankfurt focuses on literature and networking. Over five days, publishing experts, writers and culture fans from around the world come to the book fair in Frankfurt. And after the fair ends for the day, the festivities continue throughout the city. All this awaits you at BOOKFEST – the Frankfurter Buchmesse Festival. As an extension of already popular events like OPEN BOOKS, the city's reading festival, you can experience exciting presentations of literature and stories at unique venues and special locations.
When:

17 October 2019

08.00 pm

How long:

Approx. 80-90 minutes

Language:

German & English

Where:

Congress Center Messe Frankfurt 

Ludwig-Erhard-Anlage 1

60327 Frankfurt am Main

Germany

Price:
€ 24.50
When:

Night of 17-18 October 2019

Where:

Scandic Hotel Frankfurt Museumsufer

Wilhelm-Leuschner-Straße 44

60329 Frankfurt am Main

Germany

Price:

10 % off the best available rate
Good stories deserve good venues.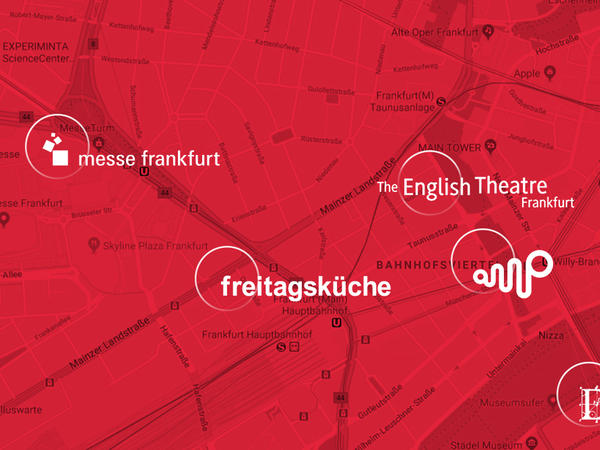 The Frankfurt Pavilion at the Agora is a great new venue for storytelling.
The Frankfurt Pavilion, right in the middle of Frankfurter Buchmesse's Agora, is the lively centre of the BOOKFEST. This architectural masterpiece measures 500 square metres of floor space and 6.5 metres in height. Its self-supporting wooden construction is covered with a translucent membrane, which was also used in the Munich Allianz Arena. The internationally renowned Frankfurt architectural office schneider+schumacher is responsible for the design, planning and implementation.
What's the only thing you need for an inspiring time at the fair?