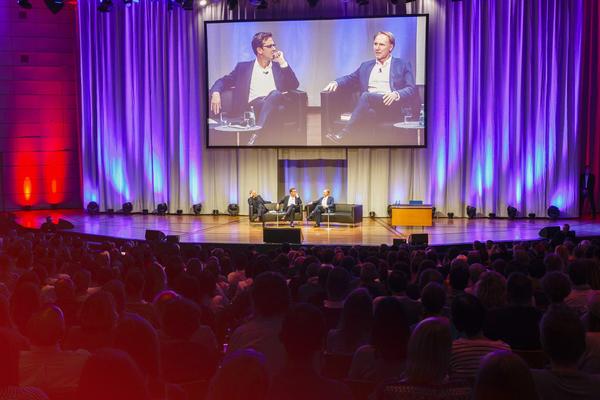 Authors
Bestselling authors, bloggers, podcasters, influential publicists, and stars of the literary and cultural worlds – this is where influential minds meet and set the international media and cultural world in motion.
Frankfurter Buchmesse: No other place gathers together so many globally renowned authors of fiction, non-fiction and reference works, along with artists, YouTubers, bloggers and influencers. It's where the VIPs of the publishing industry and world's top creative minds come together: at mega readings, book presentations, live chats, performances, author talks, meet & greets, round table discussions and book signing events.
Every October in Frankfurt am Main, Germany, important cultural and literary prizes are awarded, such as the German
Book Prize, the Peace Prize of the German Book Trade and the German Youth Literature Prize. And, of course, the recipients will attend Frankfurt Buchmesse as well.
Frankfurter Buchmesse 2020 will offer a new first: Guest of Honour Canada will feature a multi-lingual appearance. Visitors can look forward to world-renowned English and French-language authors, along with authors from the First Nations who will also be there to represent their rich culture.
Encounters with literary stars in 2019
Great literary
The event welcomed Pulitzer Prize winner Colson Whitehead and other big-name authors like Margaret Atwood, Ken Follett and Elif Shafak.
Guest of Honour
Norway featured star authors like Jo Nesbø, Karl Ove Knausgård, Maja Lunde and Jostein Gaarder.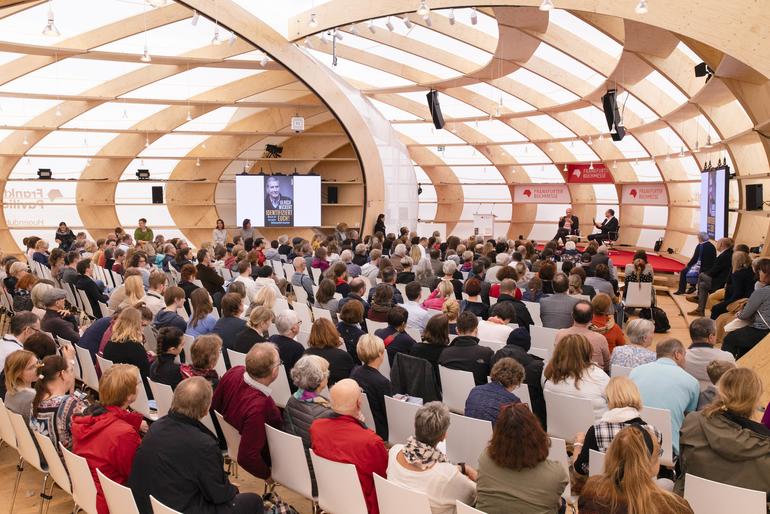 More author highlights at Frankfurter Buchmesse