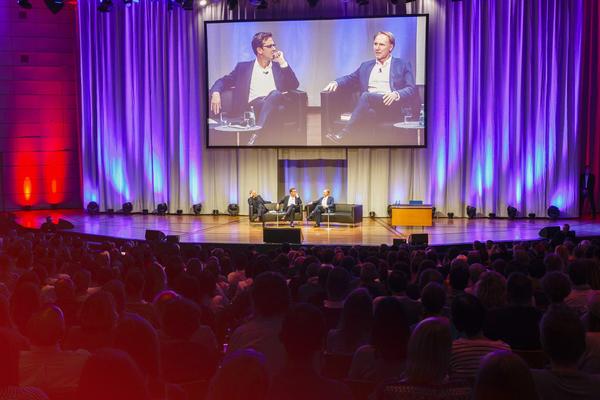 Authors
Mega-readings, bestselling writers and stars of the literary scene – join us and meet the minds that move the readers.
Jo Nesbø, Ken Follett, Margaret Atwood – thrillers from Norway, historical novels, eloquent tales of dystopia. Frankurter Buchmesse offers just the right thing for every fan of literature. Writers from all over the world take centre stage and meet their fans at readings, book presentations and autograph sessions.
Mega Stories of Frankfurter Buchmesse 2019
Literature Gala with international bestselling authors
One evening, four shining literary stars: Margaret Atwood, Maja Lunde, Elif Shafak and Colson Whitehead present their new books at the Literature Gala. Bela B Felsenheimer (from the German rock band Die Ärzte) and actor Nina Petri will read from the books by these star authors. A special guest at the gala: the successful British author Ken Follett. The politically active author will introduce his campaign "The Friendship Tour", which takes a stand against Brexit and promotes friendship with Europe.
More author highlights at Frankfurter Buchmesse