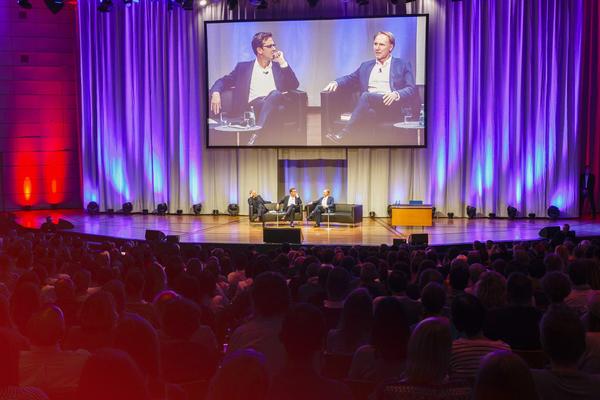 Authors.
Mega-readings, best-selling authors and literary stars - meet major industry figures here.
From Norwegian children's book authors to Haitian lyricists: Frankfurter Buchmesse has the right match for any literature fan. But events aren't only for the general public. Authors and other publishing industry giants also come to Frankfurter Buchmesse to network and make new connections.
Literaturgala mit internationalen Bestsellerautoren
Vier Literatur-Stars, ein Abend: Margaret Atwood, Maja Lunde, Elif Shafak und Colson Whitehead präsentieren im Rahmen der Litaraturgala ihre neuen Bücher. Bela B Felsenheimer (Die Ärzte) und Schauspielerin Nina Petri lesen aus den Werken der Starautoren. Besonderer Gast der Gala: der britische Erfolgsautor Ken Follett, der seine Aktion "The Friendship Tour" vor vorstellt.
Weitere Autoren-Highlights auf der Frankfurter Buchmesse
Die Stars der Literaturszene erleben
Seien Sie dabei, wenn Autoren wie Margaret Atwood, Maja Lunde, Ken Follett und viele mehr Einblick in ihr Schaffen geben und ihre neuen Bücher vorstellen.