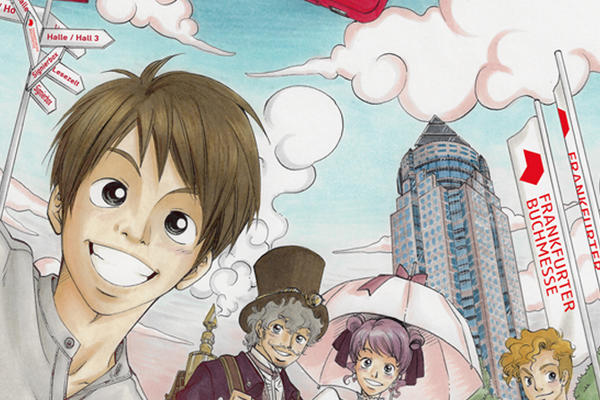 Frankfurt Cosplay
Stories come alive here. Whether comic, cartoon or manga - at Frankfurter Buchmesse, everybody finds its favorite genre and every exhibitor its place.
Cosplay throughout the entire book fair! Thanks to the new International Frankfurt Cosplay Concept, the scene is moving into the traditional book fair space for the first time: Halls 3 & 4, along with the Agora and the Guest of Honour Forum will all host parts of the Cosplay programme. And it will always be in the right neighbourhood, such as near the Asian publishers in Hall 4.0. 
Highlight events for experienced cosplayers and beginners
The fantastic world of cosplay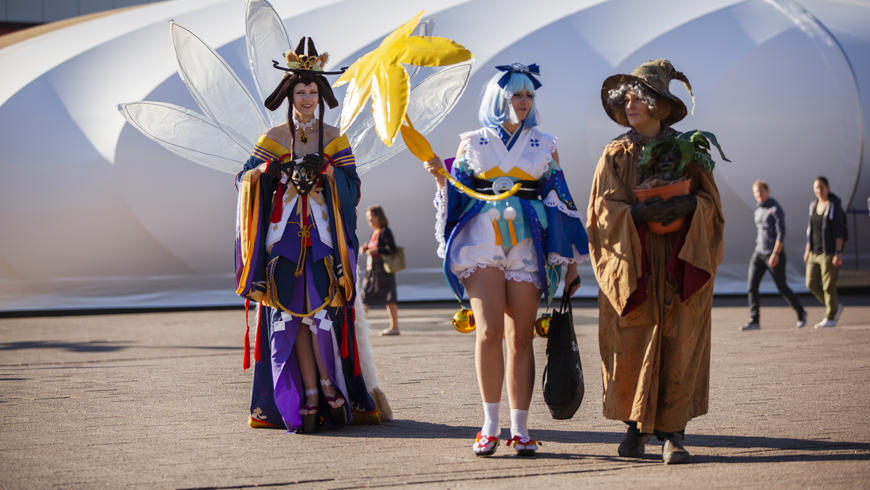 Frankfurt Cosplay Partners 2019
LAWSMAN e.V., Nerds, cosplayers and many more, working together for terminally ill, disabled and disadvantaged children. Throughout Germany.
CosDay is a non-profit association around the topics of Japanese drawing and animation arts as well as Cosplay. The purpose is the international understanding between the different cultures. Organizer of the »CosDay²« in the NordWestZentrum Frankfurt.
The Wie.MAI.KAI e.V. was founded in 2009 in Wiesbaden and is a non-profit association for Japanese popular culture. The focus is on anime, manga and cosplay. Their goal is to offer fans and interested individuals a chance to learn about and exchange views on the culture of Japan.