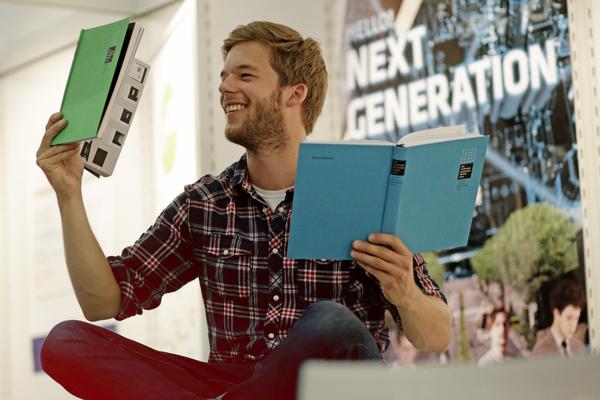 Frankfurt New Generation
Young, active, interested? At Frankfurt New Generation, the topics and media are all about (or by) youths and young adults who want to leave their mark on the world.
When kids grow up... they move on to a new platform: Frankfurt New Generation. It's a place to discover exciting new technologies, inspiring books, political audio books and the latest apps – have a look, try them out and talk about them, too! All this naturally applies not only to the younger generation, but to the young at heart of all ages.
At Frankfurt New Generation you can:
Discover media trends for youths and young adults.
Interact directly with BookTubers, influencers and creatives.
Form an opinion: get informed on current political topics.
Become part of a unique community and let the excitement rub off on you!
Talking 'bout a revolution
Help culture and the arts regain the status that they deserve, e.g. through intercultural exchange and global interaction.
The topics we'll be focusing on
Take advantage of this opportunity to talk about sustainability, democracy and much more with experts!
New talent with potential
What sort of stories do young authors have to tell? Find out and discover young talents from the Young Stories Award.
Take advantage of the possibilities offered by Frankfurter New Generation to call attention to yourself and your offering.
And there is so much more to be discovered