Frankfurt Kids Festival
Discover the highlights of our programme for young book fans and future readers.
Buy your ticket now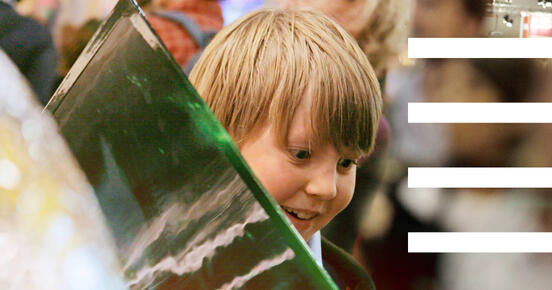 The vibrant world of children's and young adult media is at the focus of Frankfurter Buchmesse 2022. Be there when Paul Maar reads from his new book "Das Sams und die große Weihnachtssuche" (English: The Sams and the Big Christmas Search). Join youth author Katja Brandis on a journey through the world of her "Woodwalkers". Experience bestselling author Gina Mayer live in the kids' programme of BOOKFEST city. Take part in our big Oetinger children's treasure hunt at the fair. Or network with the #BookTok community at our TikTok Stage on the Sunday of the fair. These and many other highlights await! Discover the complete programme for young readers now – with special offers for every age group.
Highlight authors at the Frankfurt Kids Festival
Programme highlights at a glance
All of Frankfurt becomes a stage during BOOKFEST city, with numerous programme highlights for young readers. For instance, at the Struwwelpeter Museum you can catch readings by Stefanie Taschinski ("Der geniale Herr Kreideweiß", English: "The Ingenious Mr. Chalk White") and Christian Duda ("Baumschläfer", English: "Tree Sleeper"). Or meet with the bestselling author Gina Mayer ("Die Schule für Tag- und Nachtmagie", English: "The School for Day and Night Magic").
In Gallus Theater, escape room author Eva Eich invites you to the "Hotel of 1,000 Eyes". Dive into this interactive escape room adventure with her.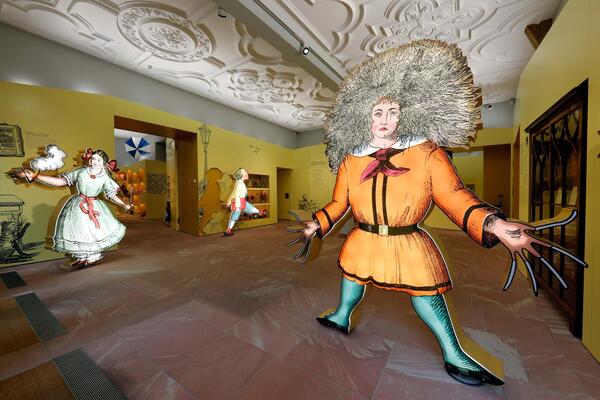 Everything you need for your visit to the fair
Come to the children's and young adult media highlight of the year – with engaging live events and lots of exciting surprises for every age group.