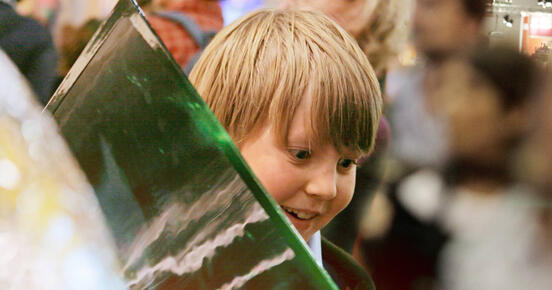 The vibrant world of children's and young adult media was at the focus of Frankfurter Buchmesse 2022: Paul Maar reads from his new book "Das Sams und die große Weihnachtssuche" (English: The Sams and the Big Christmas Search), author Katja Brandis presented "Woodwalkers" and bestselling author Gina Mayer was part of the kids' programme of BOOKFEST city. Further highlights were our big Oetinger children's treasure hunt at the fair and our TikTok Stage on the Sunday of the fair. 
All about Frankfurt Kids Festival
These authors were present at the Frankfurt Kids Festival
These were the festival highlights of 2022
At BOOKFEST city, the whole of Frankfurt became a stage - with numerous program highlights for young readers. A highlight was the Struwwelpeter Museum with readings by Stefanie Taschinski ("The Brilliant Herr Kreideweiß") and Christian Duda ("Tree Sleeper"). In addition, bestselling author Gina Mayer invited visitors to "The School for Day and Night Magic".
In the Gallus Theater, "Escape Room" author Eva Eich invited you to the "Hotel of a Thousand Eyes": Here the guests experienced an interactive escape room adventure.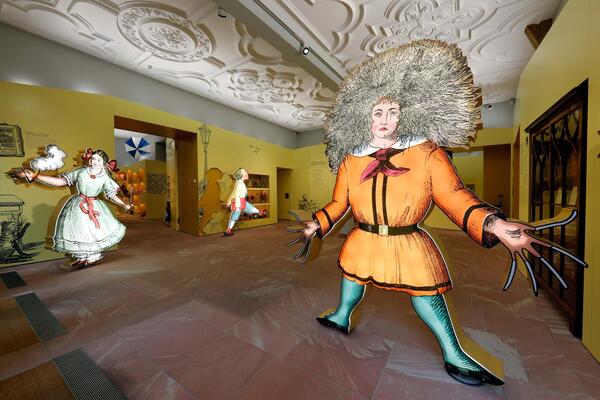 Interview series with children's book authors
News

"I usually stand in a bookstore and read 10-15 children's books."

In her first children's book, actress ("Troja", "Inglourious Basterds") and mother Diane Kruger tells an enchanting story about the power of names on children's identity and how the meaning of her own name gave her confidence as young girl.