TikTok Stage
Welcome to the #BookTok community!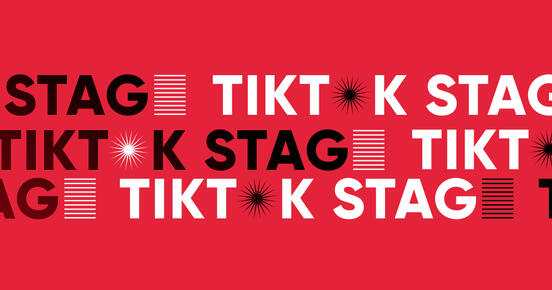 For the first time at Frankfurter Buchmesse you can join #BookTok. It's a community that has been growing steadily for years and inspires millions of TikTok users worldwide. Celebrate the joy of reading and writing with us at the centrally located Agora and discover new books and genres.
Every day of the fair, creators can record their own videos in the #BookTok Creation Corner and stream them live from the fair, sharing their experiences with their followers and book fans from all over the world.
A special highlight awaits visitors on the Sunday of the fair: well-known #BookTok creators will take over the TikTok Stage from 10:00 am - 5:00 pm, giving workshops and exchanging ideas with authors and publishers in panel discussions.
Highlight creators on the TikTok Stage