Children's
Imaginative stories for the young (and old) – the most beautiful books for young readers.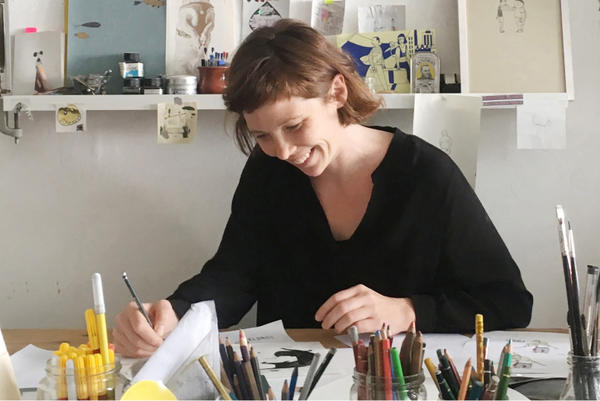 © Verlagsgruppe Beltz privat
Where does my schnitzel come from?
Author and illustrator Julia Dürr visited an industrial bakery, slaughterhouse, and other sites. Her new book uses charts and diagrams to explain how our food is produced.
That bright red tomato makes our mouth water. A soft-boiled chicken egg is often the highlight of our breakfast. To buy these and other groceries, we head to the supermarket, corner shop or farmers' market. But most people, both adults and children, have no idea of all the stages that our food passes through before it lands on our table.
Julia Dürr (Text and Illus.): Where Does Our Food Come From?
Beltz & Gelberg, 40 pages, 14.95 €, ages 6 and up

"Where Does Our Food Come From?", an illustrated non-fiction work by Julia Dürr offers enlightenment on the topic. To create her work, she visited large and small plants in Germany, examined production processes, and ended up filling dozens of sketchbooks. "The biggest surprise for me was that a chicken coop with 12,000 young hens does not smell bad, and how quickly and routinely living, still-grunting pigs are turned into lifeless cuts of meat."
In detail and step-by-step, using milk, bread and five other examples, Dürr explains how our food is produced. On large-format pages, she compares the processes in both small-scale and industrial operations, highlighting the contrasts, as well as what they have in common.
The artist refrains from any form of judgement, informing us instead – objectively and benevolently. Children find the topic enormously engaging, but even parents come away better informed. Since her research tour, Julia Dürr has stopped eating eggs for now. This might not be everyone's conclusion, but the book might lead us to be more conscious of what we buy, and not to throw things away as quickly. A book we missed up until now.
Text: Verena Hoenig
Offers from our exhibitors