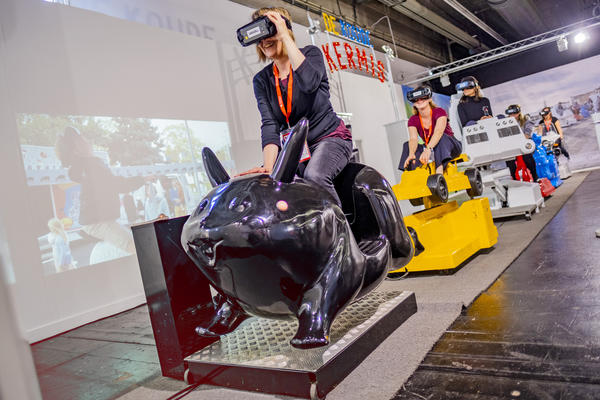 THE ARTS+ The Future of Culture Festival
The ARTS+ in Hall 4.1 plays host to the decision-makers of the creative and cultural industries, politics and the tech industry. It's an ideal opportunity for trade visitors and exhibitors to network. Each year, it's a new world within the world of Frankfurter Buchmesse. Different every time, and each year more exciting than the last. 
The forum for the future of the cultural and creative industry in the digital age
THE ARTS+ addresses the opportunities that digitalisation and new technologies can offer the fields of art and culture. It's a festival that unites key players from the fields of art, culture, technology, science, politics and the economy, who come to seek out and support trans-disciplinary synergies, networks and projects – in a unique forum full of creative minds and ideas.
Artists, cultural institutions, publishers, tech companies, startups, universities and research institutions present their artistic and innovative projects at the crossroads of art, culture and technology. Be there when the future is made at presentations, conferences, workshops, performances and networking events.
THE ARTS+ NEWS
Highlights, speakers, interviews, events and exhibitors – find out everything you want to know about THE ARTS+ in English. 
Interview

Interview: Yves St-Gelais about a holographic Popstar

Meet Maya Kodes a digital code from cyberspace that came into the world.

Interview

Interview: Dr. Heritiana Ranaivoson

"If the creative and cultural Sectors are not united and supported, they can never keep up with the big four."
A look at THE ARTS+ in 2018
What an amazing festival! In 2018, THE ARTS+ had 125 000 visitors, and 3 000 participants in its conferences and workshops. There were 60 events with 50 partners, 67 exhibitors and 71 speakers. In 2018, THE ARTS+ featured an interdisciplinary programme with inspiring events and VIP keynote presentations with national and international speakers, such as Galit Ariel, JiaJia Fei and Frank Thelen along with incredible appearances by Cyborg Moon Ribas, the holographic popstar Maya Kodes and 3D Drum Girl LIZZY.
Future Fashion at THE ARTS+ runway, in cooperation with FRANKfurtstyleaward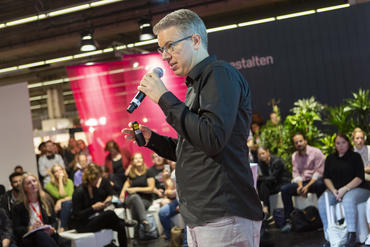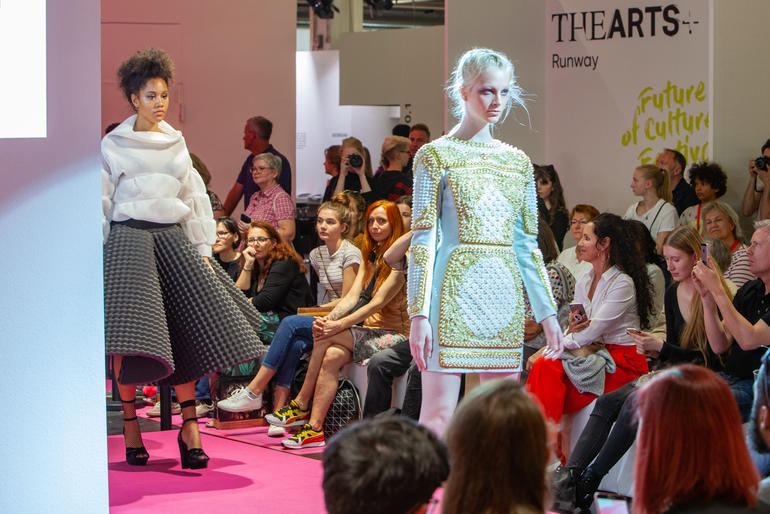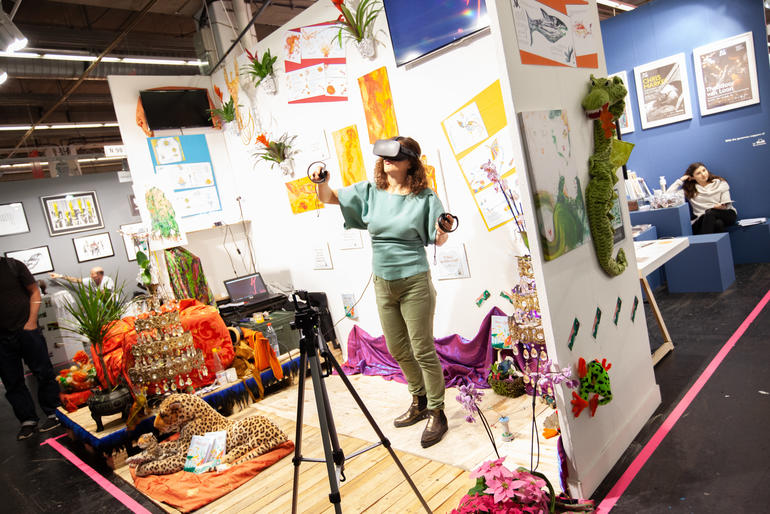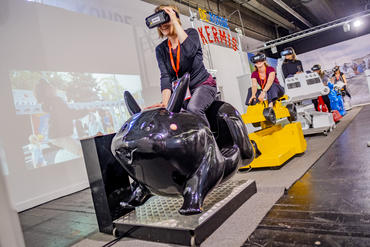 The fair grounds in cooperation with DROPSTUFF.nl
A stand at THE ARTS+ at the heart of the fair is sure to attract attention: Choose between a Gallery Stand or an Empty Floor Space Stand.
Don't miss out on the future
Take part in THE ARTS+: Get your ticket now and meet the players of the creative and cultural industries.