Health and safety in the Festhalle
Code of conduct for the ARD Buchmesse Stage
We want you to feel safe when you join the programme at the ARD Buchmesse Stage. That's why Frankfurter Buchmesse and Messe Frankfurt have developed measures and codes of conduct for hygiene and infection prevention that are officially sanctioned by the authorities.
Please help to ensure that the Festhalle remains a safe place for everyone, even in times of the coronavirus pandemic.
Due to the rising number of infections in Frankfurt am Main and throughout Germany, the events on the ARD Book Fair Stage will take place without an audience. For all individuals present (stage guests, staff, journalists, ...) the following rules apply:
Buy tickets online. The ticket to attend the programme of events in the Festhalle can only be purchased online (and therefore contactless). You must register by name for the specific day on which you would like to attend.
Personal declaration on the day before the event. The ticket is only valid after you have filled out a Covid-19 personal declaration that you will receive by e-mail 24 hours before the event. Depending on the answers to the questions, or in case of suspected cases on site, the approval of medical professionals ("Medical Clearing") may be necessary. We reserve the right to refuse admission to the event.
Those who enter the fairgrounds must be symptom-free! In order to protect others, please refrain from attending the event if you have any symptoms of Covid-19 or any other contagious illness.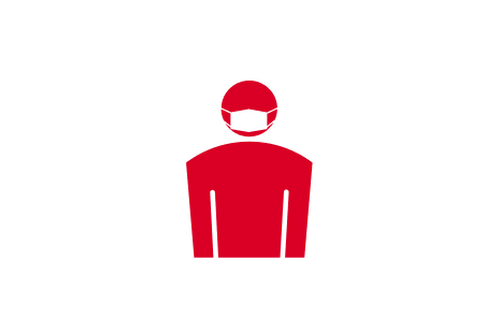 Cover both nose and mouth. In order to protect all participants, it is required to wear a face mask that covers both the nose and mouth when inside the buildings of Messe Frankfurt, both before and after an event. The mask may only be removed once you have taken your seat with the respective distance to other people, or have taken your position on the stage.
Please note: a face shield is not a reliable alternative to a mouth and nose covering (face mask).
Social distancing for the best event. Whenever possible please ensure a minimum distance of 1.5 metres to other people as this has proven effective. Distance markings and pathways provide orientation. The seats in the auditorium are arranged to guarantee minimum distancing. Please understand that we cannot make any exceptions for persons from one household.
Take action to protect others. Sneeze or cough into the crook of your arm – preferably at a minimum distance of 1.5 metres and turned away from other people. Please also refrain from shaking hands and other physical contact. Wash your hands regularly and thoroughly. There are sufficient disinfectant dispensers available for additional hand hygiene.
We are also doing the following for your protection and health:
Limiting the number of participants and implementing an off-set seating arrangement to ensure minimum distancing.
Observing currently valid regulations on the crossing of international borders and quarantine requirements
Posting information signs on hygiene rules, distance markings, etc.
Adapting cleaning intervals and intensifying the cleaning of higher-frequency areas and surfaces
Ventilating the Festhalle, exclusively using a fresh air supply (no re-circulation of air).
Providing detailed instructions to personnel deployed on site regarding conduct guidelines and protective measures.
Service and security personnel ensure that crowds do no form and general rules are observed, both on site and via video monitoring.
Adapting measures to changing infection rates, current recommendations, and changing official requirements due to the dynamic development of the pandemic.

Last updated: 12 October 2020
If you have any further questions, please ask.
Give us a call or drop us a line. We will be happy to help you.
Send Message