The right channel for any content: our advertising and promotional offers
Reach your target groups before and during the fair through our digital channels, such as the online Exhibitor Catalogue, Calendar of Events, Book Fair app, newsletter, or book-fair.com. Use assets like your logo, advertising texts, product presentations or video to draw attention to your company and products.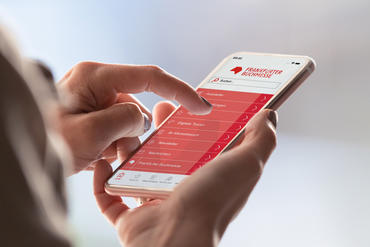 Online
Reach a large audience through our digital channels.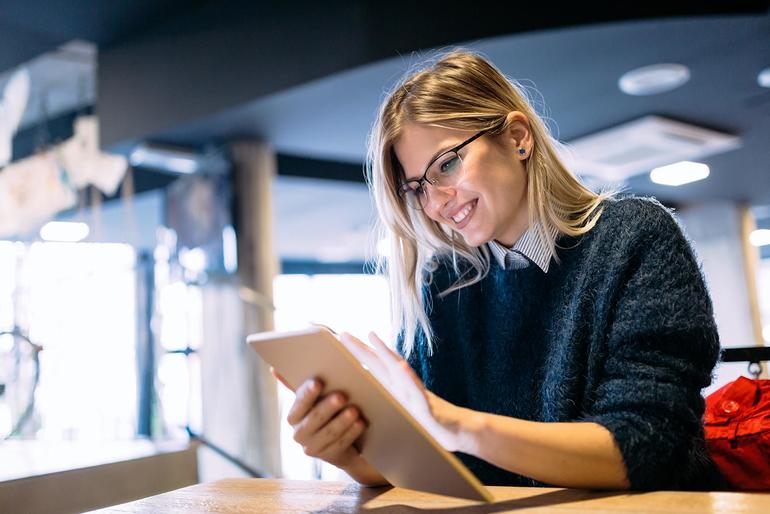 My Book Fair
Book online
Do you already know exactly which advertising media you want to book? Then register in our online portal and go to "Exhibitor / Print and online advertising".
My Book Fair
Advertising at the exhibition site
We also offer on-site advertising for particularly strong visibility, whether you need display cabinets, strategically placed banners at the escalators and moving walks, advertising walls, towers, or floor graphics. ePosters and LED trailers offer multimedia options, while interactive and creative promotions can be used to distribute your fliers or giveaways.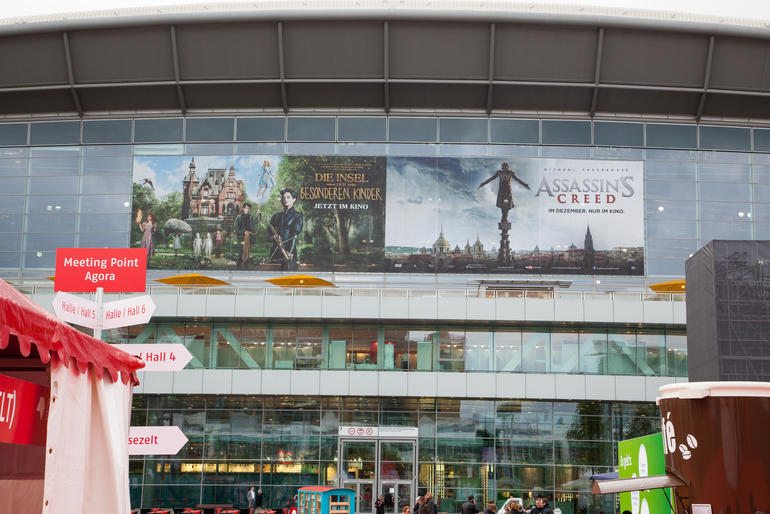 Right in the middle
Put your message where the largest crowds are found.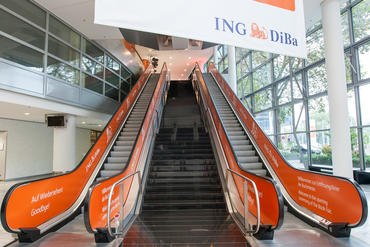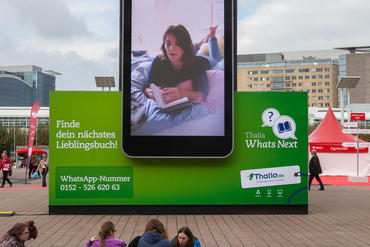 Interactive
Invite guests to participate – they'll remember you for it.
Advertising & promotion
Your marketing options on the fairground
Use our numerous advertising formats and make your products eye-catching for visitors to Frankfurter Buchmesse.
Find out more
Your contact for mega posters, promotions and special advertising formats:
Sabine Abersfelder
Messe Frankfurt Media and Service GmbH
Send Message
Your contact for all other advertising at the exhibition site:
Vera Scholz
Messe Frankfurt Media and Service GmbH
Send Message
Take advantage of this unique opportunity and advertise your products using Frankfurter Buchmesse's marketing and promotional opportunities.