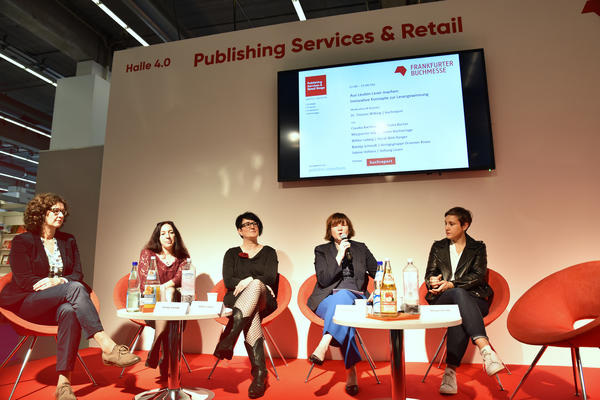 Publishing Services & Retail Stage
The platform for innovation drivers, change managers and organisation developers.
Join around 50 experts at the new Publishing Services & Retail Stage to discuss the topics moving the industry – and take a peek into the future. The programme includes twelve exciting and top-class panels on strategies, processes, technologies and production. Relevant trends and developments in the book trade and POS will be in focus, so that wholesale booksellers and retailers can also join in.
"If you want to benefit from the new drivers of the industry and their service providers, you're in the right place."
Markus Wilhelm Publisher Consultants
Get more information on the current development in the areas of strategy, processes, production, information technology and retail
Benefit from the expertise of high-levels experts
Get valuable impulses for the digital transformation in your company
Network with colleagues, experts and service providers
Highlights on the Publishing Services & Retail Stage 2019