We have a lot planned
The innovation concept of the Frankfurter Buchmesse
A fair is a success when the quality of the encounters is just right: networking with perfectly matched business partners, finding unexpected new ideas, making contact with important multipliers.
Messe Frankfurt has launched various modernisation measures that will also enhance the attractiveness of Frankfurter Buchmesse.
These include the modification of the new Hall 5, the reopening of Hall 1 with the impressive "Window on the City" and other improvements. Within the framework of our Connect FBM innovation concept, which was launched last year, we too are continuing to develop.
What changes can exhibitors expect
Exhibitors from Hall 5 move to Halls 4 and 6
Hall 1 will be the new home for some exhibitors from Hall 4
English-speaking and Asian exhibitors present themselves in Hall 6 and Hall 4.0
In 2023 Hall 5 will be completed
Halls 1 and 3: New areas and the "Window on the City"
In 2020, literature, non-fiction, children's books and other thematic worlds will be housed in Halls 1 and 3. From Frankfurt Audio and Frankfurt Authors to areas for Guidebooks and Education. The new glass front on the east side will also make Hall 1 one of the most impressive locations at Frankfurter Buchmesse.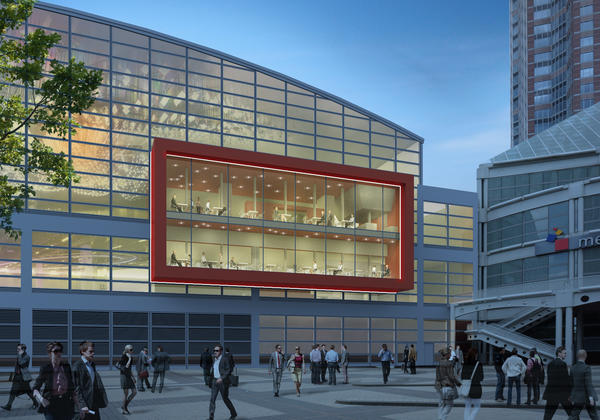 How you will benefit from the new concept
Be found
A wide range of matchmaking options in the app and on site, peer group merging and quickly accessible site plans for private and trade visitors - our new visitor guidance concept offers all this and more. The concept was developed by Frankfurter Buchmesse under the expert supervision of the Urban Health Games (UHG) research group of the Technical University of Darmstadt.
Accomplish goals
300,000 visitors, 300,000 reasons to visit the fair: business contacts, license negotiations, innovative technologies - every visitor has his or her own goals. That's why in 2020, we have divided Frankfurter Buchmesse into even more thematic areas so that exhibitors can meet their partners and customers in an even more targeted way. With tailor-made services and thematic maps showing where the most important events, meetings and players can be found.
Get ahead
Thanks to a clear infrastructure with direct connections and a clearly structured route network, your customers will find their way to your exhibition stand even faster and easier. Easily legible signage helps visitors to get to the places relevant to them more quickly.
Innovations 2020 to 2023
2020 is just the beginning. Moving forward, we'll continue taking steps to improve the quality of your connections at Frankfurter Buchmesse.
Download
What exactly does Connect FBM mean?
Connect FBM is the innovation concept of Frankfurter Buchmesse. It includes numerous initiatives, services and projects that were launched in 2020 to ensure your business success in the years to come through a whole new quality of encounter.
All infrastructural measures within the framework of the innovation concept are marked with the Connect FBM logo.
Frankfurt Book Fair for All
A modernised trade fair infrastructure, tailor-made business encounters and intense public contact do not arise automatically. They are the result of rigorous cooperation. As part of the research project "Frankfurt Book Fair for All" of the Technical University of Darmstadt and Frankfurter Buchmesse, research was conducted into improved accessibility to the fair for all visitors*.
The team of the Urban Health Games research group headed by Junior Professor Dr.-Ing. Martin Knöll used Frankfurter Buchmesse 2019 to set up its own test laboratory for barrier-free design, in which visitors to the fair could also take part. These findings are now being implemented step by step.
F.A.Q. - Frequently Asked Questions
Why is the Frankfurter Buchmesse being restructured? | What changes are planned for 2020? | How long will the construction work on Hall 5 take?
Why is the Frankfurter Buchmesse being restructured? | What changes are planned for 2020? | How long will the construction work on Hall 5 take?
Why is the Frankfurter Buchmesse being restructured?
The restructuring of the Frankfurter Buchmesse is necessary because the operator of the exhibition grounds, Messe Frankfurt, is carrying out major modernisation work on Hall 6, and Hall 5 will be demolished from October 2019 and rebuilt by 2023.
What changes are planned for 2020?
From October 2019, Hall 5 will be demolished and rebuilt. The new Hall 5 will be ready for occupancy in 2023. At the Frankfurter Buchmesse 2020, most of the exhibitors in Hall 5 will be relocated to Hall 4. Exhibitors from Hall 5.1 will find a new home in Hall 4.1, while exhibitors from Hall 4 will move into Halls 1 and 3, which will be partially rearranged.
After completion in 2023, the new Hall 5 will have the same number of hall levels (Level 5 and Level 5.1).
Where will the international exhibitors from Hall 5 be located during the Frankfurter Buchmesse 2020, 2021 and 2022?
The majority of exhibitors in Hall 5 will move to Halls 4 and 4.1.
Why do the exhibitors of Hall 5 not move to Hall 1?           
Frankfurter Buchmesse is the world's largest trading place for rights and licences. It was therefore important to us to maintain the orientation for exhibitors and trade visitors by country and language region and to keep the distances between business partners as short as between Halls 5 and 6. Above all, proximity to the English-speaking markets was important to us here. This is why countries such as France, Italy, Spain, Central and Eastern Europe are optimally connected in Hall 4, which is adjacent to Hall 6. It is also useful for the group of German-speaking exhibitors if all the target countries are located in one continuous part of the exhibition grounds.
For the German-language general-interest publishers, on the other hand, it is of great advantage to use Hall 1, which is located close to the city, and to welcome the interested public directly at one of the busiest entrances.
How long will the construction work on Hall 5 take?
The new Hall 5 will be ready for occupancy in October 2023.
Will there be construction noise from the conversion of Hall 5?
In 2020, 2021 and 2022, when Hall 5 is demolished and rebuilt, construction work will be suspended during the Frankfurter Buchmesse, so no construction noise is expected.
Will there be a move back when Hall 5 is newly built?
It is expected that Hall 5 will continue to be used as exhibition space, but it is not yet clear which groups of exhibitors will move into the hall. In all probability, international exhibitors will continue to be placed in the new Hall 5.
Are exhibitors in Halls 6, 6.1 and 6.2 affected by the restructuring of the Frankfurter Buchmessse? Will there also be exhibitor changes on these hall levels?
The exhibitor groups placed in Hall 6 (English-speaking world) will also be located there from 2020 and, if necessary, extended by a further exhibitor group.
Will Halls 3, 4 or the Forum also be affected by conversion measures in the medium term?
At the moment we have no further reconstruction or renovation plans from Messe Frankfurt.
As exhibitors at the Frankfurter Buchmesse in October 2023, do we have to reckon with a new placement?
At this point in time, we cannot yet say what changes or adjustments to the fair layout will be necessary or useful for 2023. We will develop a concept for the 2023 fair at an early stage and will of course keep our exhibitors up to date.
Will Hall 1 also be used after 2023?
According to the current state of planning, we assume that we will continue to use Hall 1 as exhibition space.
When will I find out my exact placement for the Frankfurter Buchmesse 2020?
We will inform you about your exact placement and stand number as usual in mid-June 2020. Of course, we are already holding talks in case of serious changes. Feel free to contact us if you wish to make changes in terms of size, location or neighbourhood.
What are the regulations for custom-built stands in Hall 1 (e.g. max. construction height etc.)?
A fact sheet on Hall 1 with architectural details can be found here: fact sheet.
In Hall 1 the generally accepted technical regulations apply. Hall 1.1 allows a maximum construction height of 4 m and Hall 1.2 a maximum construction height of 5 m. Ceiling suspensions are possible in both halls.
Is the Science & Business Information area affected by the restructuring measures?
The specialist scientific publishers will be located in Hall 4.2 as before.
Is the LEA entrance (at the Congress Center) still available as an exhibitor entrance?
Yes, the LEA entrance at the Congress Center is still available as an exhibitor entrance and will be open from 8.00 am.
Are there any changes in the halls that are not directly affected by conversion measures (3.0/3.1, Forum)?
There will also be changes in the halls not directly affected by construction work (e.g. new areas or thematic focuses). As soon as these changes have been determined, we will communicate them to the exhibitors.
Are there any changes to the overall concept of the Frankfurter Buchmesse as a result of the renovation work?
In order to support the licence trade and to provide international trade visitors with optimal orientation, the well-known exhibitor structure by country and language region will continue to exist. In addition, we are increasingly focusing on key themes, such as Frankfurt Kids, Frankfurt EDU and areas for trend and future topics such as THE ARTS+ or Frankfurt Audio. All our fair projects will continue to have an international orientation and will be aimed at both trade and private visitors.
Frankfurter Buchmesse will continue to be open for three days as a working fair for professionals and will offer an extensive programme of events for the public interested in reading, art and culture at the weekend.
The pivotal point here is the BOOKFEST. Frankfurter Buchmesse's festival offers something for every taste: from bestseller readings on the exhibition site to poetry slams, tastings and discussion rounds in Frankfurt bars and cultural institutions. In addition to already established event formats such as OPEN BOOKS, the city's reading festival, you can experience rousing productions of literature and stories in unusual locations.
We are working hard to improve access to the Frankfurter Buchmesse and to all the content presented here. It is very important to us to increase the quality of the stay for all those taking part in the fair.
Our fair concept for 2020: ready for the challenges of tomorrow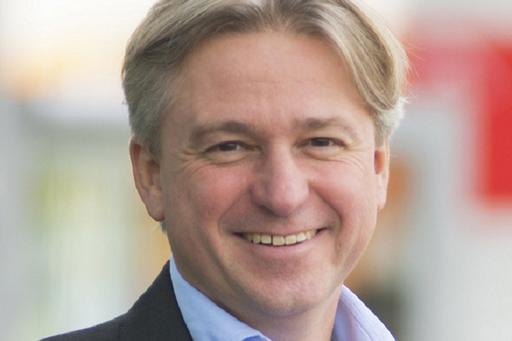 "We are faced with the task of adjusting the placement of our exhibitors at Frankfurter Buchmesse in a way that preserves effective areas of the fair and the business interests of our customers, while at the same time driving new business forward. It's important for us to offer our exhibitors, trade visitors and general public an experience that strengthens their relationships with each other. We are working hard to provide all visitor groups with access to Frankfurter Buchmesse offerings by optimising signage, traffic flow, and hall access points."
Director, Frankfurter Buchmesse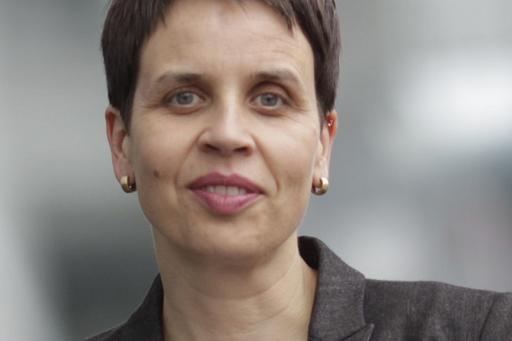 "Based on the results of the study, we are now improving the passageways and signage at the exhibition site and have increased the amount of seating. This means that all visitors can get to their next meeting more quickly, people with special needs have access to all areas and events on the exhibition site, and our weekend visitors can really enjoy their time at the book fair."
Director Marketing & Communication, Frankfurter Buchmesse
Have any questions? Feel free to contact your Sales Manager or our Service Centre. Anytime!
If you have any further questions, please ask.
Give us a call or drop us a line. We will be happy to help you.
Send Message