Back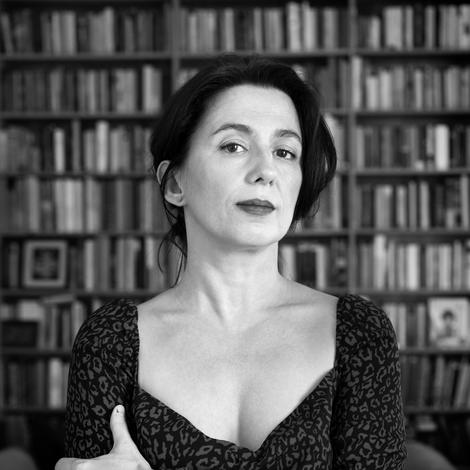 Şebnem İşigüzel
Şebnem İşigüzel, born in 1973, Isiguzel penned her first book, Hanene Ay Dogacak (The Future Looks Bright) at the age of 17. When published in 1993 the book received the annual Yunus Nadi Award.However, the Turkish Censorship Board promptly deemed the book pornographic, especially due to its unique take on the very shushed topic of incest and promptly banned it.
After receiving much praise from critics and the reading public a like for her first book, Isiguzel went on to write a second book of short stories, Oykumu Kim Anlatacak (Who Will Tell My Story, 1994) followed by her first novel, Eski Dostum Kertenkele (My Old Buddy Lizard,
1996) With her latest books, Sarmaşık (Ivy, 2002,novel) Çöplük (The Garbage Dump, 2004) Resmigeçit ( Parade, 2008,novel) Kirpiklerimin Gölgesi (In The Shadow of My Eyelashes,novel, 2010) Venüs, (Venus 2013, novel) Gözyaşı Konağı, (Mansion of Tear, novel 2016) Ağaçtaki Kız (The Girl in the Tree, novel, 2017) İyilik ( Goodness, novel, 2019)
Isiguzel lives in İstanbul where she makes her living as a writer.
Back