The cultural festival at Frankfurter Buchmesse.
The Agora is the largest and most central presentation area at Frankfurter Buchmesse. All paths converge on the large square between the halls. Anyone looking for a festival feel at Frankfurter Buchmesse will find it here. With author readings, concerts and events that are out of the ordinary.
There's a lot going on here.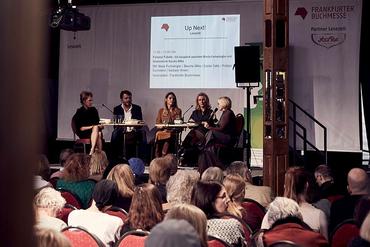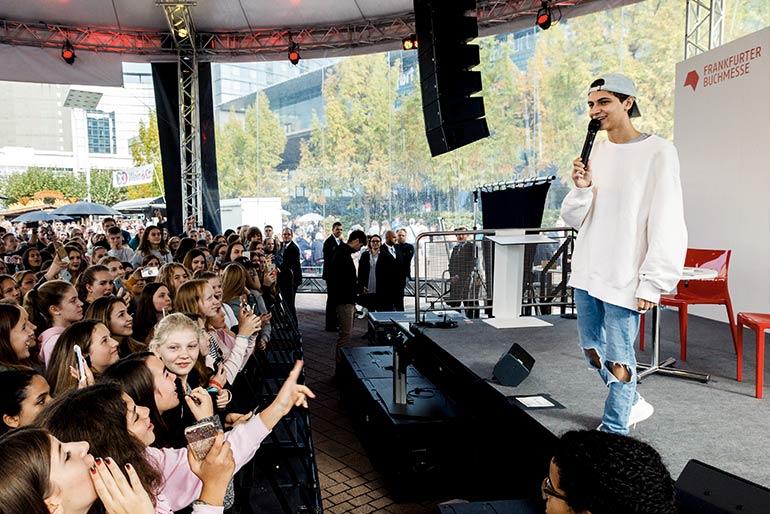 Reading Marquee: talks with authors, readings and awards ceremonies in a historical setting.
Signing box: Have the author sign your book.
Evening events: When the fair closes, this is where things really get started.
In the future, the Frankfurt Pavilion, right in the middle of Frankfurter Buchmesse's Agora, will be the lively centre of the BOOKFEST. This architectural masterpiece measures 500 square metres of floor space and 6.5 metres in height. Its self-supporting wooden construction is covered with a translucent membrane, which was also used in the Munich Allianz Arena. The internationally renowned Frankfurt architectural office schneider+schumacher is responsible for the design, planning and implementation.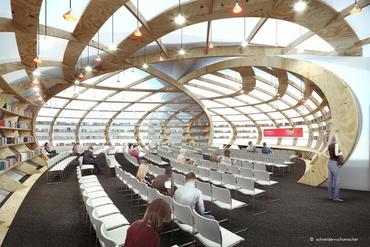 The Agora is the colourful focal point of Frankfurter Buchmesse. The spotlight here is not on books and content, but on authors, stars and performances.