BOOKFEST – Frankfurter Buchmesse's international Festival for Literature, Stories and Ideas!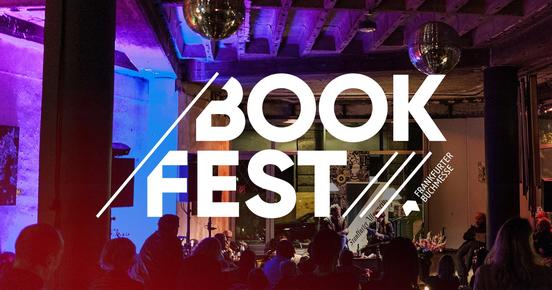 The BOOKFEST is an open platform for projects and productions around literature and content.
Every year in October, everything in Frankfurt revolves around literature and networks - even after the fair closes. From the bestseller readings at the Frankfurt Fair and Exhibition Centre to poetry slams, tastings and talk shows in bars and cultural institutions - all this is the BOOKFEST, the festival of Frankfurter Buchmesse. In addition to established event formats such as OPEN BOOKS, the city reading festival, you will experience exciting stagings of literature and stories at unusual and special locations.
Good stories need good places. Frankfurter Buchmesse offers an entire city!
Welcome to the Frankfurt Pavilion.
In the future, the Frankfurt Pavilion, right in the middle of Frankfurter Buchmesse's Agora, will be the lively centre of the BOOKFEST. This architectural masterpiece measures 500 square metres of floor space and 6.5 metres in height. Its self-supporting wooden construction is covered with a translucent membrane, which was also used in the Munich Allianz Arena. The internationally renowned Frankfurt architectural office schneider+schumacher is responsible for the design, planning and implementation.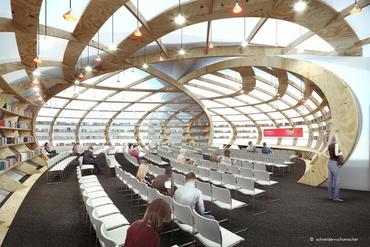 The programme for the pavilion will be prepared in co-operation with the exhibitors. The first partners have already been recruited:
BRIGITTE
Buchblog-Award
DBP - German Book Prize
German Children's Literature Award
German Business Book Award
European Price for Literature – EUPL
"Georgia – Made by Characters"
Global EdTech Startup Awards (GESA)
Norwegian Literature Abroad – NORLA
Global Illustration Award (GIA)
Favorite Book of WUB – "Week of independent Bookshops." (Woche unabhängiger Buchhandlungen)
re:publica
U.S. Consulate General Frankfurt
Litprom e.V. - Dialogue Through Literature
And we can already name the first authors who will be participating:
Paul Beatty
Dmitry Glukhovsky
Cixin Liu
Meg Wolitzer
Deniz Yücel
Juli Zeh
Here's what you missed last year. (And these are only the official photos.)