Welcome to the 32nd Frankfurt Rights Meeting.
More communication, enhanced networking and deeper insights into today's dynamic rights business.

9 October 2018
2.00 - 5.00 pm
Hall 4.0, Room Europa
from € 165.‒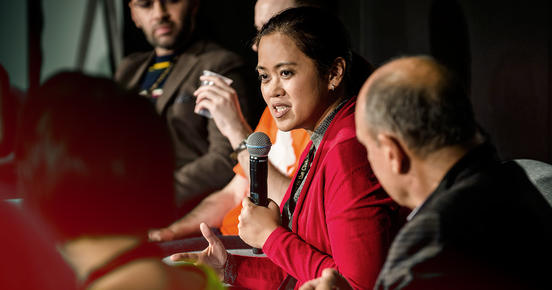 The key conference for the rights and licensing market.
The Frankfurt Rights Meeting has been the meeting place for all decision-makers in the field of rights and licenses for over 30 years. Top-class speakers offer an exclusive insight into current topics and trends to over 200 participants.
This is where rights and license managers, literary agents, scouts and publishers meet for lectures, discussions and networking.
At the 32nd Frankfurt Rights Meeting you will meet...
Licensing managers
Rights managers
Literary agents
Scouts
Publishers
International business development managers
A sneak preview of the programme 2018

:
The conference will open with two presentations on the following topics:
Part I is dedicated to Poland, Romania and Russia - various experts provide facts, figures, topics and trends and offer insight into new players and current developments in their respective markets.
Part II gives a comprehensive overview of the multitude of subscription models - what kinds are there, how do they work and which aspects must be observed by right holders. After a short coffee break, the participants can discuss in greater depth what they have heard with the speakers and international colleagues. As always, the networking afterwards offers the opportunity to end the day in a quiet atmosphere with a glass of wine.
Join us in 2018 to catch up with your existing contacts and establish new connections within the community!