Everything that booksellers need to know
You are a bookseller? Then this is where to find helpful tips for a successful visit to the fair.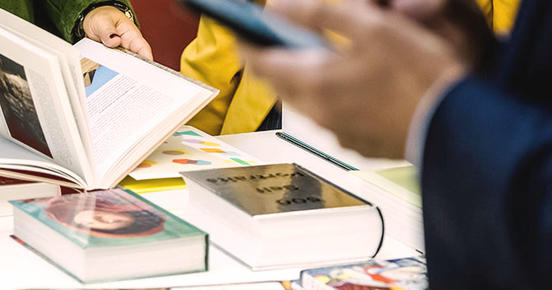 E-mail information service for booksellers
Especially for booksellers: our unique e-mail information service will keep you on top of developments with relevant information starting in the run-up to Frankfurter Buchmesse. Simply apply using the form and you'll receive the next update.
Current news ahead of Frankfurter Buchmesse
Highlights surrounding Frankfurter Buchmesse
Receive key information first-hand
Helpful tips for a successful visit to the physical and virtual fair
Apply now to take full advantage
E-mail Information Service for Booksellers
Vital fair information first-hand: Apply now and keep up with the latest developments.
We support you doing business at the fair
Other useful offerings for booksellers