The whole fair in the palm of your hand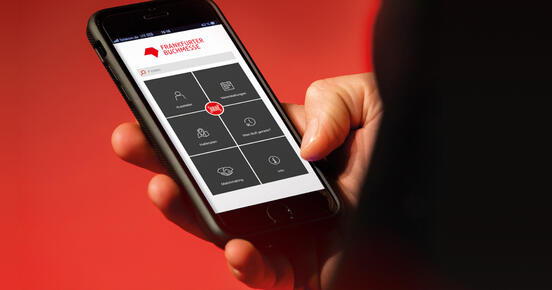 Use the app to prepare for the fair. Find information on exhibitors, events, and our services. Stay oriented and organised throughout the fair with our interactive hall plan, a list for your favourite events, and your own personalised appointment schedule including a reminder function.
All events and exhibitors including a list function for favourites
Personalized schedule incl. reminders
Matchmaking for trade vistors
Helpful information about the fair
The exclusive and free app of Frankfurter Buchmesse
How trade visitors take part in matchmaking
Meet new potential business partners during our networking sessions. Get in touch with industry key players at our Ask the Expert Sessions.
You can start matchmaking directly on Buchmesse.de in the desktop version of our tool – just click on "Start desktop version" and start matching!
How to participate via the app:
Log into your My Book Fair account (https://www.buchmesse.de/en/mbf)
Select "Matchmaking" from the upper menu
Enter the data required for matchmaking and complete your registration
Download the Frankfurter Buchmesse app from your App-Store
Open the app and click on the Matchmaking icon in the lower tab bar
Log in now with your My Book Fair data