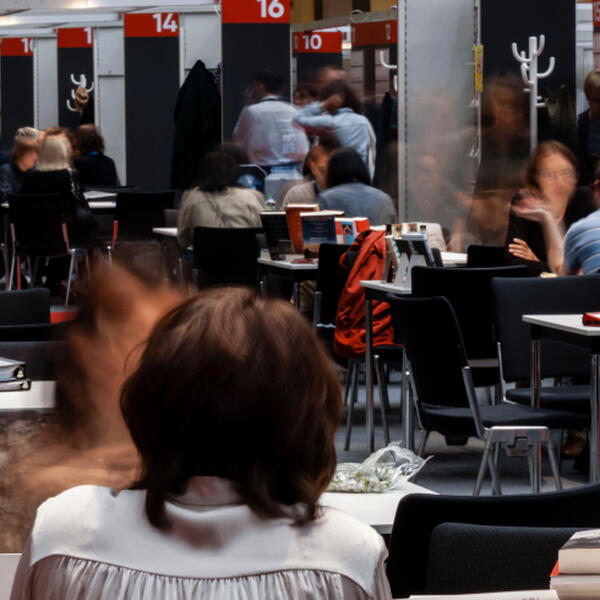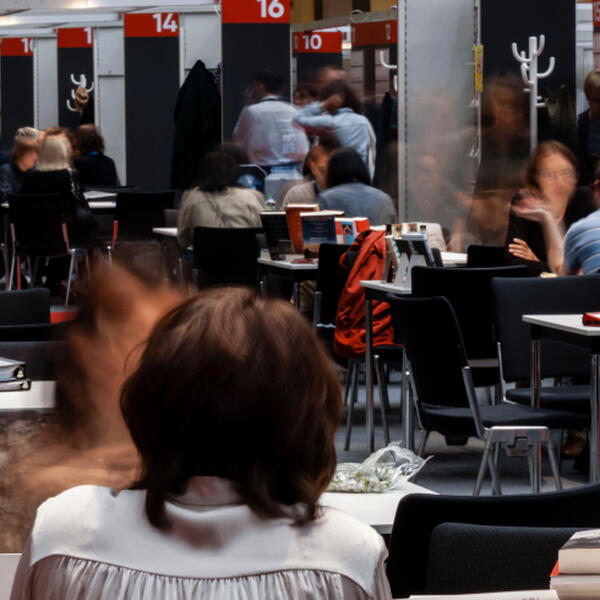 The motor of our trade
Welcome to the heart of the publishing industry! Frankfurter Buchmesse is the world's most important trading centre for rights and licences.
This is where you're right in the middle of it all: negotiating and networking, discovering and deciding. Frankfurter Buchmesse's work centres are the ideal place for your rights and licensing business. Agents and scouts can now book their workspace in the 2023 Literary Agents & Scouts Centre (LitAg). It pays to act fast, as the LitAg generally books out early. Even before and after Frankfurter Buchmesse, the international rights and licence trade continues online. Use Frankfurt Rights – our digital platform for tomorrow's top titles.
Please note: We are currently working on a new offer for licensing and rights departments. Details and registration forms for this are expected to be ready in early 2023. The new hall concept as well as information on further presentation options will also be communicated at that time.