Get the benefits of our newsletter.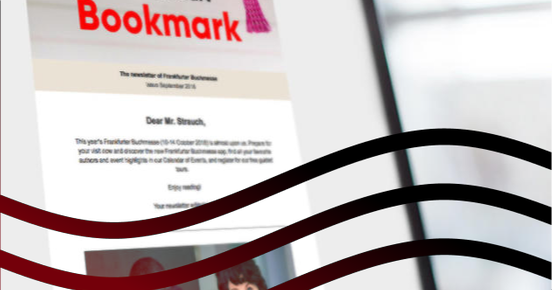 Everything that interests you
With our newsletter The Frankfurt Bookmark, you receive regular information about events and offers relating to the book industry and Frankfurter Buchmesse. Stay informed about star guests, ticket sales, book campaigns and background information.
Sign up for our newsletter and take advantage of the many benefits.