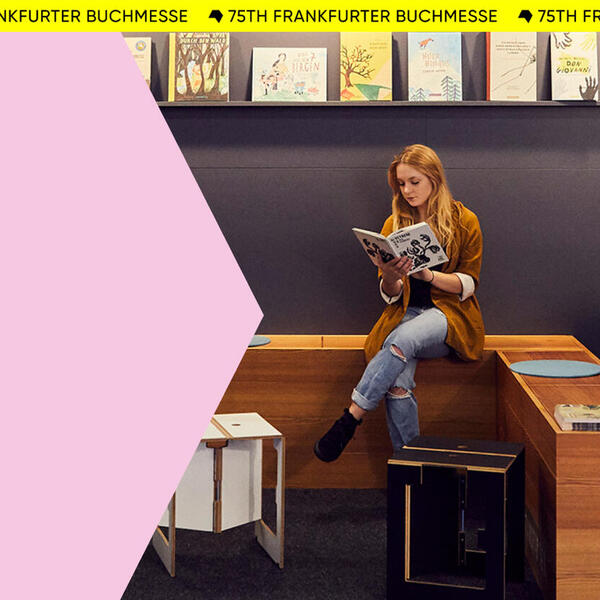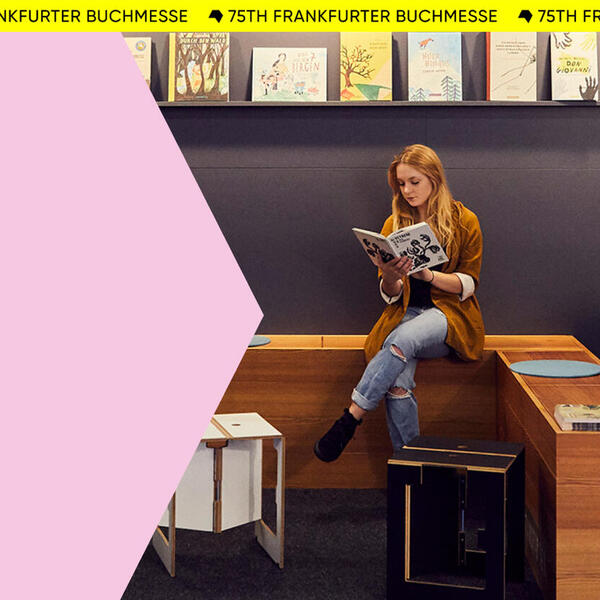 Shaping the future and pushing the industry - With your representation at Frankfurter Buchmesse
Present your company when Frankfurter Buchmesse opens its doors from 18 to 22 October 2023.
Registration for Frankfurter Buchmesse 2023 has opened, and we are pleased to present the options to take part, namely our stand models and workstations with prices, details and the registration form. Please find a product comparison to help you decide at the bottom of this page.
Agents and scouts can book tables in the Literary Agents & Scouts Centre (LitAg) again (registration deadline: 31 March 2023). You can find all the information here. 
New in 2023: With the Publishers Rights Centre (PRC), we are creating a dedicated space for Rights & Licensing professionals working for one publishing house or group exclusively. It will be located next to the Literary Agents & Scouts Centre (LitAg) and will be open Tuesday through Sunday.
Your presentation options 2023
Difficulty deciding? This product comparison will help.
As an exhibitor, you can choose between our System Stands, a Custom-built Stand, or a Workstation; we have put together the respective advantages for you here:
| System Stand | Custom-built Stand | Workstation |
| --- | --- | --- |
| You pick the stand type from our range and deccide on size. | You book space-only for your own stand design. | You book a working desk accommodating two guests. |
| The basic equipment included provides a readymade, functional stand. | You commission a stand builder who designs and builds your stand. | The Workstation can be booked by the day and is available in several halls. |
| You can order additional features from "Furniture and stand equipment" using the registration form. | Stand size and equipment according to your ideas and budget. Stand construction plans are reviewed and approved by us. | Add the use of a presentation wall to your order, with shelving or graphics to improve the presentation of your products and company. |
| A simple System Stand is thus transformed into an attractive and inviting exhibition space. | The Custom-built Stand provides you with a brand-specific and unique fair presence. | Booking a Workstation means a concentrated trade fair presence in a professional environment. |
| Info and registration | Info and registration | Info and registration |
Contact form
You have questions, want advice or more information about your 2023 presentation options? We are happy to help - just fill out this form and we will get back to you as soon as possible.
Become part of our digital events
Our services to ensure your success at the fair