Campus Weekend
The weekend for students at Frankfurter Buchmesse.
A spectacular science slam, an unforgettable party, exciting information events with the latest trends  from the science industry as well as tips and tricks for career planning – all this and much more awaits students in Hall 4.2.
More than 70% discount for students
Students only pay 19 euros on trade visitor days. Please note: Reduced tickets cannot be purchased online in advance. You will receive your discounted day ticket on presentation of your student ID at all entrances.
Campus Weekend event highlights
Looking for further inspiration?
Interview

Interview with CrispyRob

Crispy Rob is a YouTube creator and since 2015 he's been posting weekly cooking videos with his own food creations on his video channel. In an interview he talks about his favorite dish and the future of food.

News

"…das Privileg, unsere Erde aus einer anderen Perspektive zu sehen."

Wie wird man Astronaut? Diese Frage beantwortet ESA-Astronautin und Buchautorin Samantha Cristoforetti ausführlich auf der Frankfurter Buchmesse (Messe-Samstag, 19. Oktober 2019, 14.30-15.30 Uhr, Halle 4.2 N101, Academic & Business Information Stage). Vorab spricht sie im Interview über ihre Lieblingsbücher im Weltall und vieles mehr.
Hall 4.2: Career and uni tips, parties and literature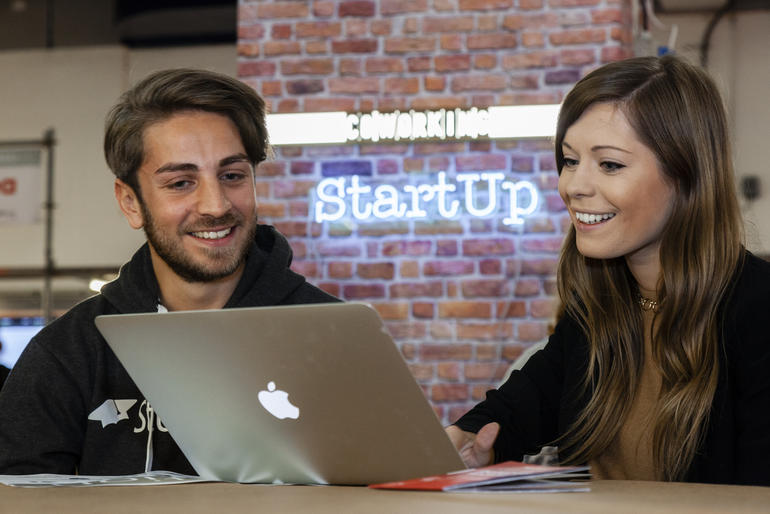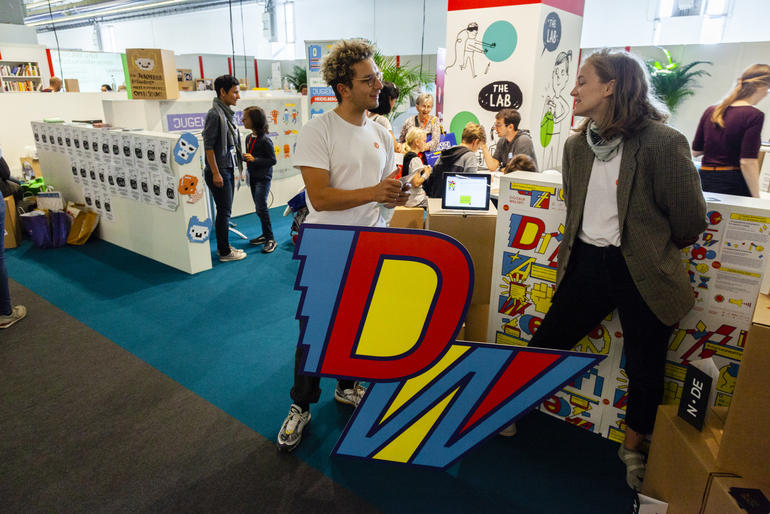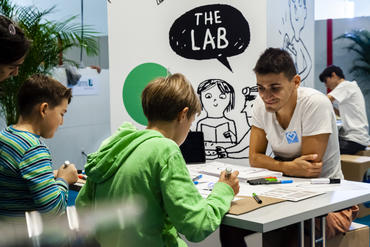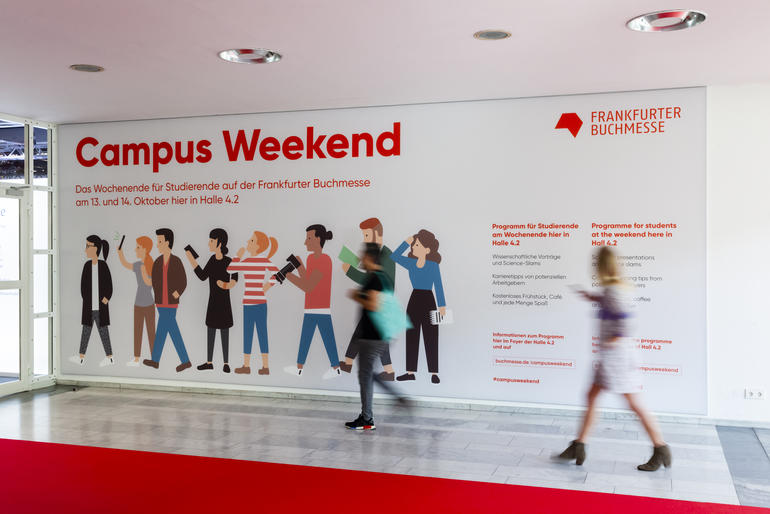 You can expect that in October, too
After the fair: BOOKFEST!
Literature, stars, career tips, networking, start-ups, parties and more: