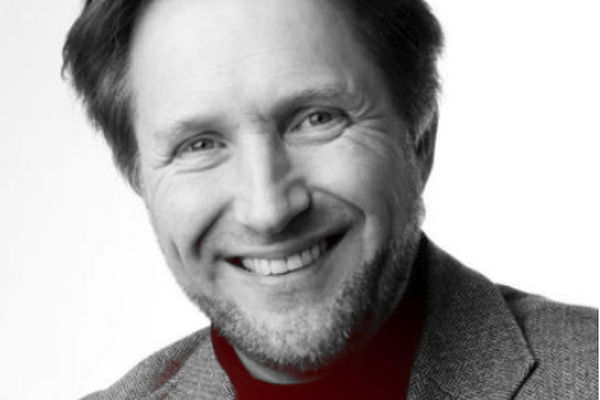 Cross-Innovation
How being at the intersection of culture, business, technology and politics can be a real advantage for the cultural and creative industries by Bernd Fesel.
Bernd Fesel is a speaker at THE ARTS+ Innovation Summit. Bernd is Director of the European Creative Business Network, Rotterdam.
Innovation will be crucial for the EU to stay at the forefront of global competition and growth – this applies also to the Cultural and Creative Industries (CCI). To this end the European Parliament, the European Commission and the OECD started initiatives to improve the regulatory ecology and the market conditions for the CCI. The ARTS+ and ecce/ECBN support this new agenda for innovation and form a unique collaboration together with other strategic partners such as New European Media (NEM)/ Madrid Audiovisual Network (MAC), Fitzcarraldo Foundation/ ArtLab, I3, the European Commission for Education and Culture, UNESCO, the Federation of European Publishers and others. This strategic partnership for Innovation in the CCI, starting at THE ARTS+ in 2017, aims to create an innovative ecosystem for the support of tech-triggered innovations, to accelerate the rate and success of innovations and to overcome specific bottlenecks for cultural creative innovations at the crossroads of culture, technology and business. THE ARTS+ Innovation Summit is a new and in itself innovative event in fostering this ecosystem – and will be followed by a series of events, f.e. the European Creative Industries Summit on November 27 2017 in Brussels.
What is innovation? And what is cross-innovation?
The OECD Manual for Innovation, the so called OSLO Manual, offers several definitions of innovation and describes it as a fuzzy and risky business, yet all agree: no growth, wealth and social cohesion without innovation and even without cross-innovation. Cross-innovation is a specific form of innovation, which is well described in the final report of a EU-funded project – the European Creative Industries Alliance (ECIA) (2014): Cross innovation "is about transferring existing technologies, systems, concepts or general principles from one industry to another industry in order to solve problems or answer questions experienced in that industry. This can happen through technologies, patents, specific knowledge or business models." To make cross-innovation happen, companies need to "revisit their innovation processes to make sure that both internal and external ideas are considered when developing new products, services and processes." (ibd., p. 4). The CCI have a high potential for cross-innovation, not least because of their unique position at the intersection of culture, business, technology and politics: Frits Grotenhuis, formerly Director of the Netherlands Innovation Agency, CLICKNL, stated that 2017 is the year of cross-innovation: "The growth potential is, however, in the indirect value of creative industries, the so-called crossovers, to other societal and economic sectors such as healthcare or mobility. Nowadays many projects are experimenting with these crossovers in order to create value."
What makes cross-innovation so valuable?
This is what several research projects and institutions have been – and are – trying to find out: For example, the Netherlands Organization for Scientific Research has a dedicated strand for the creative industries, and it examined cross-innovation with a call in late 2016 under the motto "Smart Culture – Creative Cities", geared at research about 'technological, economic and cultural transformation of the city'. Another example: The European research partnership on cultural and creative spillovers has been exploring spillover effects of CCIs since 2015, under the lead of the european centre for creative economy. Finally the leading organization for economic cooperation, the OECD is looking into research on creative industries in 2017.
What is cross-innovation in practice today?
What are the phenomena researched? While it is only possible to name a few examples in this blog, these are selected to show the societal relevance of cross innovation in the CCI, and the still hidden potential for the future of society: Innovation is also triggered by technologies, and these innovations affect the CCI in many, often unexpected ways. One example from construction is a new method of calculating how moisture affects buildings: The so-called hygrothermal envelope calculation model WUFI® It is used to predict the impact of climate change impact on historic buildings – which is a huge market in cultural heritage and beyond.
Augmented and Virtual Reality (AR/ VR) technologies are predicted to reach the mass consumer market with new hardware products like Oculus, other big tech companies like Google, HTC, Samsung and Lenovo are also working on innovations in this sector. The perspective of introducing relatively cheap VR devices for a mass market could be a huge driver for entertainment markets as well as for artistic productions. A recent exhibition in Germany – under the motto "UNREAL"  at the NRW Forum/ Germany –  explored the impact of VR on the arts, and there are many other international examples of how museums and artists use VR. We will see more of this at THE ARTS+ in October, with exhibitors such as Google Germany, Zentrum für Medienkunst (ZKM Karlsruhe) and many more. Last but not least the mega-trend of 3D Printing initiates growth in creative industries and beyond. One example from the design and automotive sector: In 2015, BMW produced around 100,000 3D-parts per year in their concept car production – which is also all about design.
Let us review examples for cross-innovations which are driven by the cultural and creative markets as well as by publicly funded innovation measures:
The EU-funded STARTS Programme (Science, Technology and The Arts) is one example: It encourages synergies between the arts and industry to support innovation for technology and society by promoting the inclusion of artists in Horizon 2020 projects, that is in collaborative research, development and innovation (R&D&I). STARTS will be present at THE ARTS+.
VINCI is an EU-funded project under the lead of aws, an Austrian federal development and financing bank for the promotion and financing of companies (Austria Wirtschaftsservice GmbH), Wien: A voucher scheme shall "encourage the wider use of innovative creative industries services by companies or organisations from other sectors. Last but not least, it will anchor the creative industry sector as a key factor to improve the competitiveness of the Austrian economy."
Makeright utilises the making skills of prison inmates to create anti-theft bags in cooperation with students of the Central Saint Martins in London. Makeright's challenge is to redirect the dark side of (criminal) creativity and resourcefulness into something more positive. For more examples of how new ways of thinking can help us cope with major societal challenges, have a look at the winners of the international NICE Awards.
The Climate Action Challenge is a new global design competition calling on the creative community to submit bold, innovative solutions to combat the impacts of climate change – initiated by What Design Can Do (WDCD), IKEA Foundation and Autodesk Foundation.
Last but not least, supporting innovation and cross-innovation in the CCI is about policies and frameworks: This is what the European Parliament confirmed in late 2016, calling for a "coherent EU policy for the creative industries" and concluding that "not all policy and funding framework for CCI companies match their needs yet to be innovative and cross-sectorial, thus leveraging their full innovation potential for the future of Europe … CCI are also especially open to innovations from the youth and migrants, and enable perspectives which are vital for the cohesion of Europe with such extreme youth unemployment." This was at the forefront of debate in 2017, at the Forum Europe Ruhr in Essen, driven by Dr. Christian Ehler, MdEP, Committee for Industry, Research und Energy / Co-Chair, Intergroup Creative Industries – and will be one of the focal points at THE ARTS+ Innovation Summit on Wednesday 11 October.
If in research or policy making, if in the challenges in global and locals markets alike or in the wider society: The cultural and creative industries and their spillover impact on innovation and growth in other industries have reached a new level of attention and action in 2017. Let us make the most of it!
Picture: © Bernd Fesel
About
Bernd Fesel
Director of the European Creative Business Network, Rotterdam.
Bernd Fesel is an independent promoter, researcher and senior advisor in the Cultural and Creative Economy in Europe. He studied Economics and Philosophy in Heidelberg and Bonn from 1983 to 1990, and graduated with an economist degree. Bernd Fesel lectured at the University Bonn and University of Arts Berlin. In 1990 he started his career in the art market as co-owner of the Gallery Karin Fesel, becoming 1997 Managing Director of the German and then the European Gallery Association in Brussels. In 2003 he founded the Bureau for Cultural Policy and Economy, served as advisor of the German UNESCO Commission and the German Federal Foreign Office and launched the first national conference for creative industries in Germany (2004-2009). Since 2009 he has served as senior advisor at the European Capital of Culture RUHR.2010, since 2011 at the european centre for creative economy (ecce) in Dortmund, www.e-c-c-e.com – a sustainable legacy institution of RUHR.2010. Since 2012 he has also been chair and director of the non-profit European Creative Business Network (ECBN), Rotterdam, Netherlands.
About
ecce & ECBN
ecce and ECBN are strategic partners of THE ARTS+ Innovation Summit (11 October). The european centre for creative economy (ecce) in Dortmund (Germany) promotes the cultural and creative sectors in the German region of Ruhr by improving urban frameworks, enhancing working conditions, supporting innovations and facilitating European potentials. ecce organizes the Forum Europe Ruhr and the NICE Awards in Essen, Germany.
The European Creative Business Network (ECBN) in Rotterdam (Netherlands) is a not for profit foundation to promote the interests of the cultural creative industries, with 41 industry defining members from 19 EU countries, representing approximately 70% of its workforce. Its annual conference ECIS will take place on 27 November in Brussels, and is supported by the european centre for creative industries and Kreativwirtschaft Austria, and financed by the NRW-Ministry of Culture and Science.