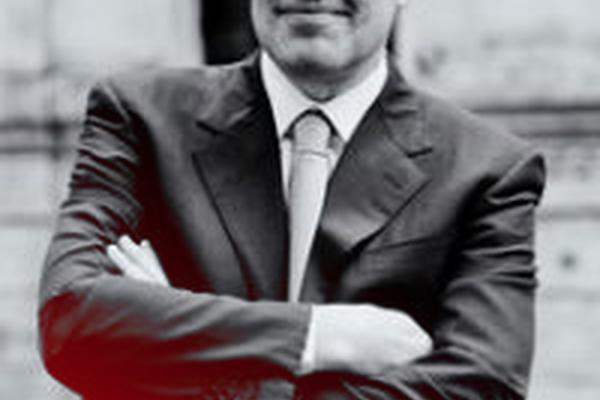 THE ARTS+ Innovation Summit
"Valley of death": How excellent research fails to make it to the market – and why the creative sector needs a more R&D-focussed approach.
Andrea Nicolai is CEO of T6 and a speaker at THE ARTS+ Innovation Summit.
How do you explain the gap between often excellent European research (the birth of the web at the European research centre CERN, for example) and its often virtually non-existent market impact within Europe (after all, who was the first to apply the world wide web?)? Is the way European research is managed to blame?
Andrea Nicolai: The European Research Area produces one-third of world's research output and more than the United States alone. Over the years, the framework programmes have had different perspectives and goals, and the EU framework programme for research and innovation Horizon 2020 is no exception. The overarching theme is research as a vehicle for innovation and economic growth, and this has been the theme for several framework programmes.
Some programmes have focused on roadmap research, in other words, identifying technological objectives within sector-specific siloes and projecting the requirements for technological innovation at least three years into the future. This is necessary due to the cycles of work programmes, which are re-formulated every three to four years – making this "projection" into the future one of the most important inputs required. Yet technological and societal change is much faster than any projection can ever be. "Programming" thus necessarily lags behind the trajectory of innovation in the "real world". As a result, instead of setting technological objectives, it would make more sense to establish ambitious long-term goals that represent a mix of desired societal and political outcomes, in line with European values. This would allow researchers and industries to find ways to solve the issues and achieve the planned goals on their own.
In Europe – compared to the US, for example – the transfer of research output to the market is lagging behind for several reasons. To counteract this, the European Commission has launched the Innovation Radar, an initiative focused on identifying high-potential innovations and the key innovators behind them, in order to facilitate investment and scale up results with several supporting actions.
While the EU has strong and effective programmes to support basic and applied research, there isn't sufficient and effective support for filling the gap between research and commercial viability, which is referred to as the "valley of death" for investments – a long-recognised problem. This results in a very low technology transfer rate for most research and development – even for highly successful EU research projects. This gap may systematically deter private investment into early-stage technology development. In the US, the public sector counteracts this on a massive scale: Programmes like the US SBIR (Small Business Innovation Research) and ATP (Advanced Technology Program) provide more than two billion dollars in funding per year in an attempt to fill this institutional gap. The European Investment Bank (EIB) has launched the European Fund for Strategic Investments, which guarantees 16 billion euros from the EU budget along with an allocation of five billion euros of the EIB's own capital, 20 per cent of which is dedicated to supporting R&D in the form of a loan or through equity financing. However, given the size and market cap of innovative European small and medium-sized enterprises (SMEs), more EU funding in the form of grants is needed.
In your view, how important are partnerships between research institutes and industry partners for the creative and cultural industries, in particular in terms of bringing innovations to the market?
Andrea Nicolai: It might sound somewhat trivial, but partnerships between research and industry are always crucial and even more relevant in sectors like the CCI, which is always involved in new challenges and continuous transformation. In this respect, H2020 has a fundamental role in creating such synergies, supporting exchange and integration between the two worlds and also getting public administrations involved where appropriate. Here is what we have learned so far from our experience with the EU-funded project I3, a so-called "coordination and support action" for projects from the media convergence sector that have received EU funding: H2020 encourages synergies when consortiums need to be built; with funding, it is not uncommon to see technology and innovation projects scaling up to a technology readiness level (TRL) of nine, in some cases. Yet most projects are not ready to enter the market at the end of the project. So what needs to be improved in H2020 is the sustainability of the partners' consortium once the project has ended. Only by establishing such partnerships and keeping them alive past the end of funding is there any chance of continuing to work on innovation and then bringing it to the market with a concrete chance of gaining a market position.
Can you name a few relevant EU or national funding programmes that support the CCI – and collaborative research? Where should SMEs and micro-entrepreneurs from the CCI turn?
Andrea Nicolai: There are several programmes that support the CCI on an EU level, from H2020 to Creative Europe. For SMEs and micro-entrepreneurs, one of the most important is, without a doubt, the SME Instrument programme, which is very competitive. In general, I would also recommend looking into European Regional Development Funds (ERDF), which are allocated to the CCI from regions and cities. These programmes are more closely linked to local enterprises and industrial strategies for growth.
The American GAFA companies – Google, Amazon, Facebook, Apple – are all involved in some way with the cultural and creative sectors. They are often admired in Europe for their success, and the EU aspires to reach their level. Mariana Mazzucato, a researcher and Director of the UCL Institute for Innovation and Public Purpose in the UK and author of the book "The Entrepreneurial State", debunks the myth that these innovative businesses alone are responsible for their success, and shows how big the government's influence was in paving the way – by taking a long term view and investing in R&D&I. What is your take on the role of public-sector investment when it comes to the CCI in Europe?
Andrea Nicolai: As Professor Mazzucato emphasises, government plays a key role and has been crucial for innovative solutions and the development of technologies all over the world. Private investments alone are not enough, and states can benefit significantly from strengthening innovation within their own borders. The French government provides one example. Recently, France has launched an investment fund of 10 million euros dedicated to start-ups. This type of approach could be a good strategy for governments to share risks by investing in innovative companies and start-ups, while also benefitting from the revenues. Investment in innovation is too important to be left to the private sector.
The project you are part of, I3, aims to "implement a systematic policy review and run a policy dialogue to identify areas in need of further exploration". What are your initial findings and next steps? Will support for innovation be one of the main topics?
Andrea Nicolai: At the beginning of the project, I3 established a framework to boost policy dialogue between high-level stakeholders involved in the CCI with a focus on the media sector. The work began with an analysis of the main policy documents to identify trends and topics recently discussed and currently under discussion in European policy. After the desk analysis, we matched those topics with the interests indicated by stakeholders from industry, research, start-ups and technology development. Among other things, it emerged clearly that barriers are a major issue in the sector because they reduce economic opportunities in the media industry. It also became clear that we need to further study the nature of these barriers, as it is not clear what defines them, which are the most relevant barriers that need to be overcome and how. At the same time, the focus on support for innovation was even more evident. There is clearly a need to discuss how innovation can be supported financially considering that business models are changing quickly and competition is particularly fierce in the field. In this regard, I3 plans to push the debate, looking for possible ways to help transform the challenges identified in the sector into opportunities.
Do you think that the CCI are well served by general industry policies – that is, are the measures to support innovation provided by EU programmes like "Digitising European Industry" and the "European Innovation Council" also adequate for the CCI? Could one argue that measures that target innovation in industry in general – or, more specifically, start-ups – will also have a beneficial effect on the CCI or are the CCI "special", requiring a specific, tailor-made approach?
Andrea Nicolai: While everything the European Commission does to encourage growth and innovation is also in the interest of the CCI, I believe that more policy sandboxing should be allowed through innovative regulations, which would help build new and innovative spaces for entrepreneurship and growth in the CCI. We need to be aware that the CCI is an unusual sector with unique creative value chains, skills and access to markets – and, on top of that, each of the sectors that constitute the CCI develop innovation in different ways. The role of the CCI is also special in that they are crucial to EU initiatives like "a new narrative for Europe" and to a new industrial Renaissance of Europe, which will lay the foundations for the future.
You have been involved in EU projects and policies for many years. What is your advice when it comes to building an innovation support network for the CCI? What is most needed?
Andrea Nicolai: In my opinion, an innovation support network should be based on elements that amplify the potential of the stakeholders engaged in the network and foster relationships between them. In this regard, I do think that diversity among the actors involved is crucial to developing innovative solutions. This also means that interdisciplinarity must be fostered and continuously improved. Most importantly, trust is an element that must be carefully built and strongly nurtured.
Please give our readers a recommendation for what to read to get a good overview of the issue of tech-triggered innovation in the CCI – and how to support it with public-sector initiatives.
Andrea Nicolai: For an overview of media, I suggest reading The Handbook of Global Media and Communication Policy by Robin Mansell, which I think is a fundamental book for understanding the global dimension of media policy and its historic development. On the other hand, as regards the CCI, in my opinion, what the CISAC – the International Confederation of Societies of Authors and Composers – has done in terms of mapping the CCI is also interesting, allowing you to visualize the distribution of the different fields related to the CCI as well as the impact they have on the economy worldwide. I think it is a good way to globally reflect on trends in the creative industries. Here is the link: http://www.worldcreative.org/.
Picture: © Andrea Nicolai
About 
Andrea Nicolai
Andrea Nicolai is Co-founder of the consultancy company T6 and, since 2011, its President. His interest in multidisciplinary research connections between the humanities and technology, together with his background in media and keen interest in information technology and communications, led him to work in a variety of positions in the fields of media, R&D consultancy, public affairs and local development strategies, which deepened his understanding of the technological issues in these respective areas.
About
I3
I3 is a Coordination and Support Action for ICT 19-2015, funded by the European Commission under the European research funding programme Horizon2020. I3 is a strategic partner of THE ARTS+ Innovation Summit.
For more information: http://i3project.eu/
Why did we launch THE ARTS+ Innovation Summit?
Innovation is crucial to keeping the European Union at the forefront of global competition and growth – and this also applies to the Cultural and Creative Industries (CCI). To this end, the European Parliament, European Commission, UNESCO, OECD and other institutions have launched initiatives to improve support for innovation and market conditions for the CCI. The ARTS+ supports this new agenda for innovation and represents a unique collaboration between strategic partners from across Europe: the Fitzcarraldo Foundation/ArtLab (Italy); New European Media (NEM)/Madrid Network ICT Audiovisual Cluster (MAC) (Spain); I3; European Creative Business Network (ECBN)/European Centre for Creative Economy (ecce); and the European Commission, Directorate General for Culture and Education (DG EAC)/Creative Europe. This strategic partnership for innovation in the CCI, begun at THE ARTS+ in 2017, aims to create an innovative ecosystem to support tech-triggered innovation, accelerate the rate and success of innovation, and overcome specific bottlenecks in cultural-creative innovation at the crossroads of culture, technology and business. THE ARTS+ Innovation Summit is a new event, innovative in of itself, that aims to foster this ecosystem – and it will be followed by a series of events to prepare the ground for a bigger – and more political – THE ARTS+ Innovation Summit in 2018.