Back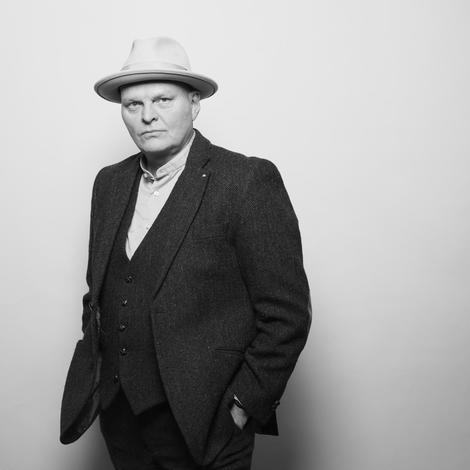 Hallgrímur Helgason
Autor
Hallgrímur Helgason (born 1959) is an Icelandic writer and artist. He studied art at the Kunstakademie München and started out as a painter, living in New York in the eighties and Paris in the nineties. In 1990 he published his first novel and acquired his international breakthrough with the 1996 novel, 101 Reykjavik, a slacker story that later became a popular film. Of his ten novels written, seven have been published in German, all translated by Mr. Karl-Ludwig Wetzig and published by the the Stuttgart based publisher Klett-Cotta, and in the last years, its imprint Tropen.
Two of his novels have been filmed, 101 Reykjavik in 2000, and Rokland (Stormland) in 2009.
Four of his novels have been put on stage. Zehn Tipps, das Morden zu beenden und mit dem Abwasch zu beginnen was put on stage by Peter Arp for Schauspielhaus Salzburg in 2011 and in the same year German superstar Uwe Ochsenknecht traveled around Germany with the band Toxic (named after the main character) and his own version of the book.
Hallgrímur Helgason has received the Icelandic literature prize two times, for Vom zweifelhaften Vergnügen, tot zu sein (Author of Iceland) in 2001 and for 60 Kilo Sonnenschein in 2018.
Back