Otto Waalkes,

Comedian, comic artist, painter, musician, actor, director, dubbing artist, screenwriter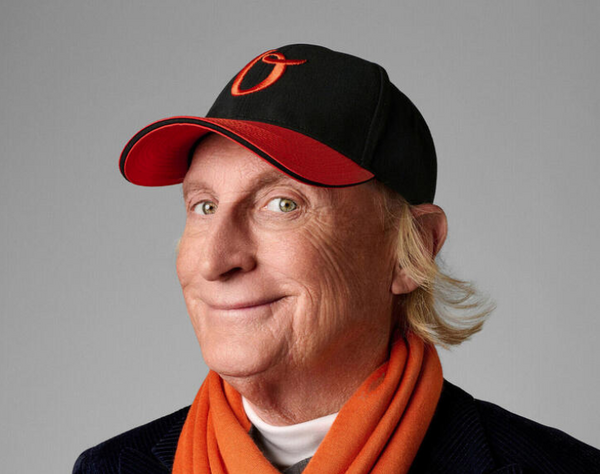 Sure, Otto Waalkes is one of Germany's most successful comedians. But he is also a gifted painter – and in this profession, too, a master of pointed parody: he reinterprets Banksy for Frankfurter Buchmesse.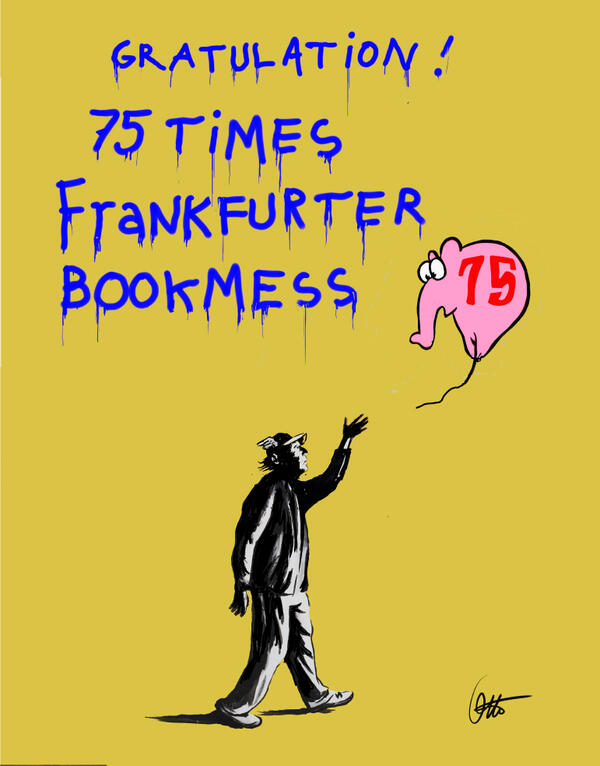 Many thanks for this brilliant anniversary present, dear Otto Waalkes! "And the Story goes on", that's how it is. Just three more quick questions for you – the first: What's it like growing up with Frankfurter Buchmesse?
To be honest, it took me a while to fully realise the importance of Frankfurter Buchmesse. My mother went to Mass every Sunday in Emden, but it was held in a church while I was allowed to attend Sunday school. That's why I thought the Frankfurt edition was a kind of hybrid of church service and school lessons.  
In your new book "Ganz große Kunst" you reinterpret well-known art masterpieces. Right on the cover you can be seen as a poor poet in the style of Carl Spitzweg. What do you like about the picture? 
Carl Spitzweg's model is not big at all, but there is an enormous amount to be seen in a very small space. These details tell the story of a poet who is so poor that he has to work in bed because otherwise he would only have his own manuscripts to burn. So what seems highly romantic today shows a social reality that was and is not so nice for those affected, then and now.
Some say Frankfurt is the city of banks. Others tend to think of Frankfurter Buchmesse when the conversation turns to it. To which group do you belong? 
Of course, I immediately think of my friends from the New Frankfurt School, who shaped my sense of comedy at a young age: the great cartoonists F.K. Waechter, Hans Traxler and F.W. Bernstein and the three authors with whom I worked for decades: Robert Gernhardt, Pit Knorr and Bernd Eilert, who still accompanies me, also at this book fair.
Otto Waalkes on 21 October at #fbm23: 
12 a.m.: Talk with  Bernd Eilert about"Ganz große Kunst. 75 Meisterwärke" 
1.30 p.m: Visiting the 30-Minuten-WG ("Stern")
2 p.m.: Signing hour 
3.40 p.m.: Book talk at literature stage by ARD, ZDF and 3sat