Kathrin Grün, Head of Communication, Museum Reinhard Ernst, Wiesbaden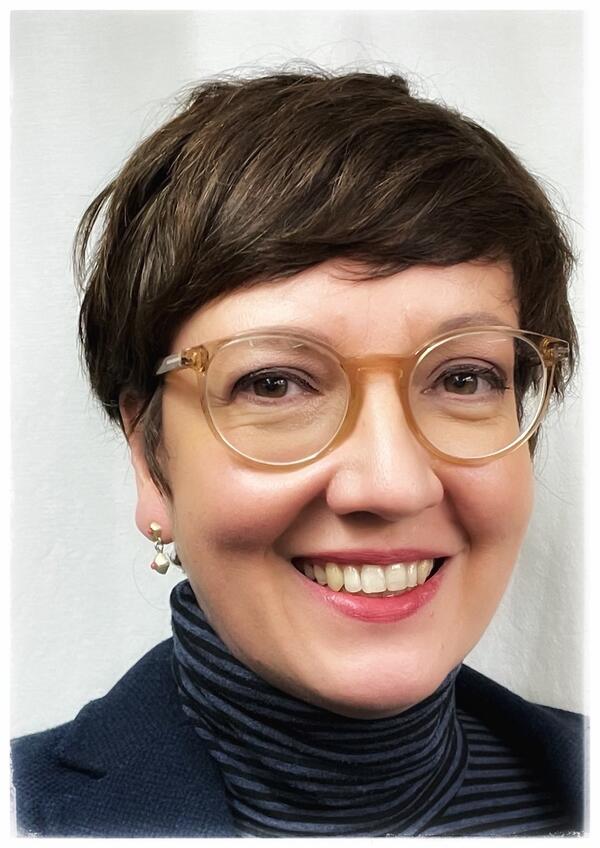 For me, the Opening Press Conference on the Tuesday morning before the official first day of the fair was always a very special event. Just before the press conference began, the tension was at its highest.
The planning began weeks beforehand with the selection of the topics and the invitation of the speakers. The high-ranking guests set the tone for the coming days in their speeches or took the pulse of the industry, as Markus Dohle did a few years ago as CEO of the largest publishing group Penguin Random House. Writers like Chimamanda Ngozi Adichie, Olga Tokarczuk and Moshin Hamid sent socio-political signals in their speeches. The year 2016 remains in my memory, and you will understand in a moment why I am going a bit further here:
Frankfurter Buchmesse has always been a place for artists - and for expansive books. In 1968, Fluxus exponent Alison Knowles set up "The Big Book", an inhabitable book sculpture at the Rowohlt stand, complete with telephone, library and toilet.
When David Hockney unofficially opened the fair in 2016, he presented an opus magnum with "A Bigger Book": a show of works that also brought together his iPad pictures. The SUMO book published by Taschen was also suitable for living rooms – it came with a matching side table. The then 79-year-old Hockney proved to be an innovator on the cutting edge.
In front of over a hundred journalists present, the master demonstrated how inventively he could use new technologies in his art. (He was thus the perfect ambassador for THE ARTS+, the new art section of the fair launched that year). The photo shows him speaking at the Opening Press Conference.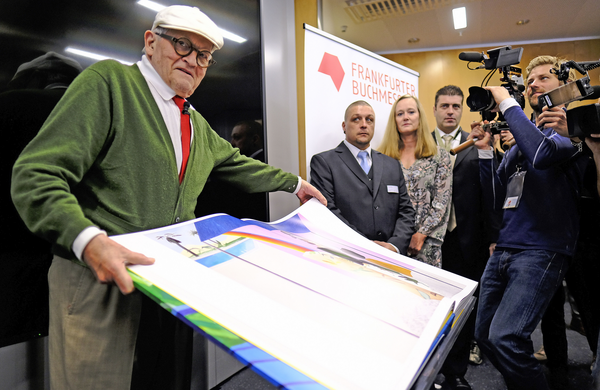 © Alexander Heimann, Frankfurter Buchmesse
Kathrin Grün worked for Frankfurter Buchmesse for a total of 13 years, taking over as head of the communications team in 2017. Since the end of 2022, she has been responsible for press and public relations at the Museum Reinhard Ernst in Wiesbaden. 
https://www.museum-reinhard-ernst.de