Iban Carrere, 

Bookseller from Bordeaux, Frankfurter Buchmesse employee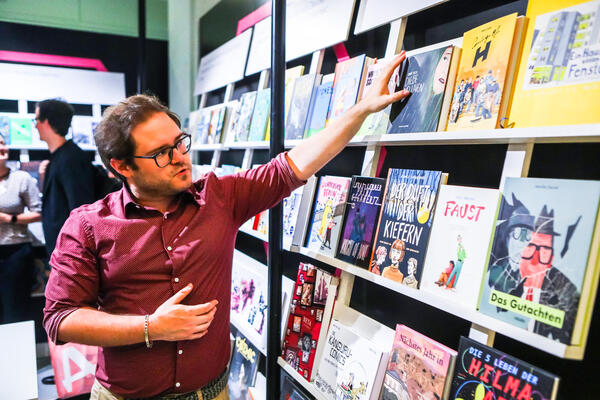 Frankfurt, 21 October 2022, 7.00 am. It will be the first day of an unforgettable year for me. Originally, Frankfurt was only supposed to be one stop on a road trip through Europe, but I took the opportunity to visit Frankfurter Buchmesse. And what was supposed to be just a private visit to this grandiose event turned out to be the start of an incredible adventure.
Thanks to the long-standing cooperation between the Franco-German Youth Office and Frankfurter Buchmesse, I, a bookseller from Bordeaux, was able to spend a year working in the book fair's international team, touring the world of books from Frankfurt to Strasbourg, via Paris, Zurich and Warsaw, and helping industry players in all these countries to network with each other.