Alex Hippisley-Cox, Freelance publicist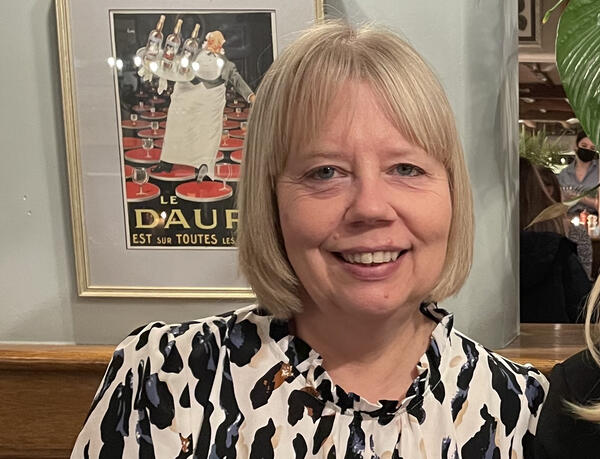 Back in the 1990s, when I was a junior member of the PR team at Random House in London, I was conscious that every October all the top-level editors, and a good proportion of the rights team would disappear to 'Frankfurt'. I didn't really understand what that meant to begin with. Was it some kind of overseas bonding trip? A sales conference I hadn't been invited to? Or maybe even a short mini-break? I couldn't have been more wrong. As my tired colleagues arrived back the following week – laden down with bags of manuscripts and complaining of blisters on their heels – I began to realise that I had been missing out on THE event of the year. Tales of late-night parties and 10-way auctions for 'the books of the fair' were legendary, plus stories of bumping into VIP authors in the queue for the currywurst. What also because very clear was that you had to be there. What really happened in Frankfurt, stayed in Frankfurt.
So, when I was lucky enough to be asked to join the Frankfurter Buchmesse team in 2009 as Head of the UK PR for the fair, I really couldn't say no. And it's been a roller-coaster of a ride ever since. I've made friends from countries I've never even visited. I've learned about publishing markets in parts of the world I'd only ever before seen on a map. It's taught me that getting one word wrong in a sentence can change the meaning of an entire press release. And it's opened my eyes to an international publishing scene whose members all have one important thing in common - a love of books and literature. It's like being part of the best club in the world.
The book fair in Frankfurt is where everyone is brought together in one place. Like one big family. There are some publishing colleagues that I only ever see in Frankfurt, and that makes it even more special. I look forward to the week in October because it's where connections are forged, and where the best (and sometimes funniest) memories are made. For anyone who's never been, it's quite hard to describe. Yes, there really are travelators between the halls because the venue really is that big. Yes, the stand parties really are that wild. And, despite the hard work, I wouldn't now miss it for the world.
During the pandemic years, when no one could travel and meet up with publishing friends, there was a huge Frankfurt-sized hole left in the calendar. When we did all get together again, it made us all realise that no amount of Zoom calls could make up for actually physically meeting up. When restrictions were finally lifted for most, Frankfurt 2022 was quite an emotional event. We all hugged a lot of people, very tight.
Frankfurt has its 75th anniversary this year. I feel proud to have been witness to a very small part of its history.