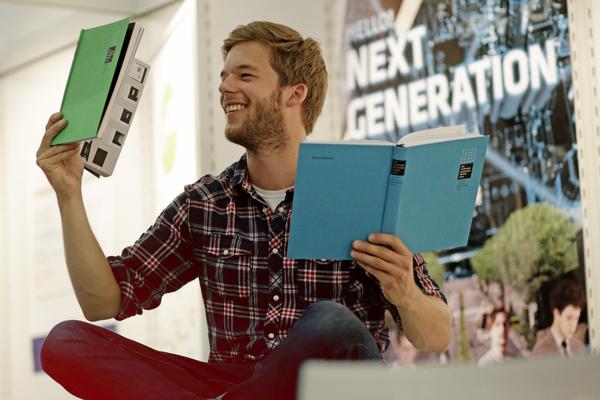 Frankfurt New Generation
Young, active, and involved? At Frankfurt New Generation, you'll find highlights and media by and for youths and young adults who want to bring about a positive change in the world.
Discover media trends for youth and young adults
Get informed on current political topics from a generation that wants to change things
Exchange views with BookTubers, influencers, and creatives
Network with publishing professionals and experts in the field of youth literature and youth media
Experience our specialist events in livestream
Get connected in Young Bookstagram
Are you under 18? Do you love reading? Do you already post about books in Bookstagram, or are thinking about starting? Then join Young Bookstagram!
Young Bookstagram is an open community for all young people who are active, or would like to become active on Bookstagram (the part of Instagram that is dedicated to books). There are no fixed memberships, anyone can join. Would you like to be a part of it? Then follow us on Instagram: @young_bookstagram.
And there is even more to discover