Spotlight on
Experience exciting live moments at the fair's stages.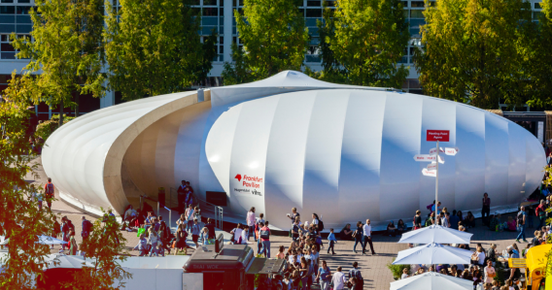 Unforgettable live experiences are among the main attractions of Frankfurter Buchmesse. In our anniversary year, look forward to a particularly multifaceted programme with numerous bestselling authors, international stars and other media VIPs.
Discuss socio-political topics at Frankfurt Pavillion. See your favourite authors present their latest books at Frankfurt Studio. Experience influencers and TV stars on the Open Stage. Participate in unforgettable readings and events in Room Harmonie. And explore Frankfurt International Stage – the new location at the fair for captivating live events with international authors.
Experience stars and bestselling authors live - on our fair stages
Special Topics and Events
Celebrate the 75th Frankfurter Buchmesse with us