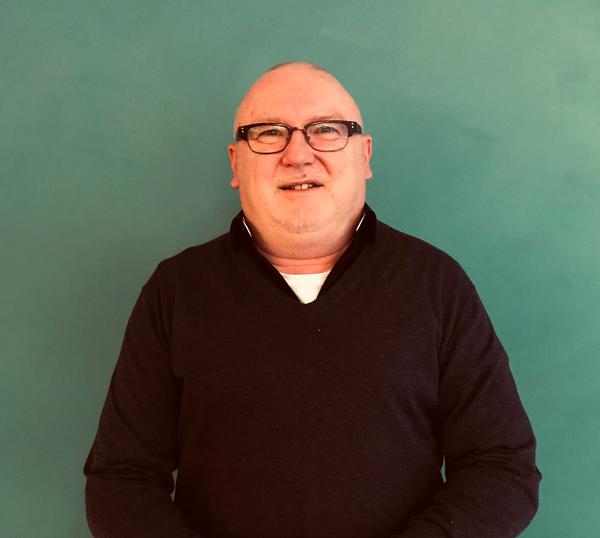 An interview with our colleague Joachim Kindler on the future of educational media, our Frankfurt EDU brand and learning via YouTube.
Joachim, according to your business card, you are "Director Business Development Science / Professional Information / Education". What does that mean? What drives you?
First of all, it means that I'm working together with our clients to continue to strategically develop the areas of science, professional information and education. For some time now, we at Frankfurter Buchmesse (FBM) have been working in specifically defined thematic communities with dedicated community teams from business, marketing, communications and of course business development. This allows us to better understand our exhibitors and visitors and to develop new products and services accordingly.
What drives me personally in the field of education is reflected in my biography. I initially trained as a secondary school teacher of English language and literature and Romance studies. I then completed further training in the field of marketing & sales at Ernst Klett Verlag, known for its textbooks and learning media. Prior to FBM, I was sales manager at Birkhäuser Verlag and then marketing manager for the scientific publisher Wiley-VCH. In short, I've been passionate about education and science for decades. And I consider lifelong learning a prerequisite for a good, successful life and mutual coexistence!
Let's talk about Frankfurt EDU. Education has always been one of the main topics at Frankfurter Buchmesse. What's special about Frankfurt EDU?
It's true that FBM already featured innovative showcases in the field of education in the past, such as the Klassenzimmer der Zukunft (Classroom of the Future). The still relatively new Frankfurt EDU brand builds on that. The focus of the effort is to make it even more international and to present even more digital material in the field of education. And we want to boost business between content providers, such as textbook publishers, and technology providers, such as edtech companies. Which also explains our motto: "Frankfurt EDU – where content meets technology". We have a Start-up Area, EdTech Area and a programme dedicated to coding, including in the context of early childhood learning.
What do you consider to be the most significant current trends in education?
If you look at the 17 Sustainable Development Goals of the United Nations, "quality education" is near the top in fourth place! According to estimates, between 2015 and 2030, investment in education in all countries will double. Alongside this improvement, digital learning is obviously a worldwide trend. In countries with vast distances, such as the USA or Australia, education and learning via digital devices and online courses have long been a matter of course. And digital learning is a broad field – we're familiar with it from our own everyday lives when, for example, in the evening, we try to fill a gap in our knowledge using our tablet or YouTube.
Looking towards the future – how will visitors to the fair experience the topic of education in the near future?
It will be even more digital than it is now. I expect exhibitors will adapt their products to the visitors' typical daily media routine – we already see this very clearly amongst Scandinavian and Asian providers. And Frankfurt EDU is on the right path with its new areas for edtech companies and start-ups, its focus on coding and the pitch for the Global EdTech Start-up Awards (GESAwards)!
Thanks very much for speaking with us, Joachim!
(Interview by Frank Krings, PR Manager at Frankfurter Buchmesse.)
Joachim Kindler, Director Business Development Science / Professional Information / Education is also on LinkedIn.