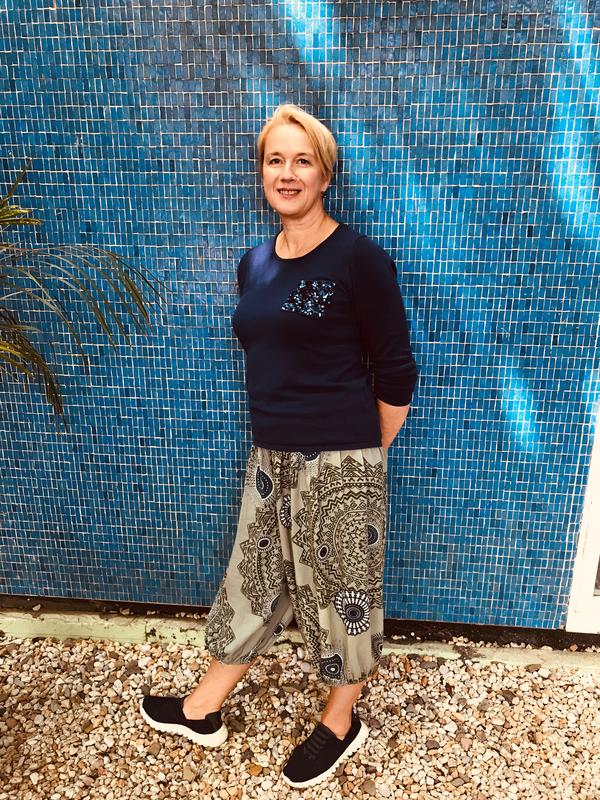 Martina Wolff de Carrasco / Frankfurter Buchmesse
© Frank Krings / Frankfurter Buchmesse
Our colleague Martina Wolff de Carrasco talks about the education community at Frankfurter Buchmesse (16–20 October 2019) and reveals how, thanks to digitalisation, education is putting the focus back on human beings.
1. Dear Martina, according to your business card, you are Key Account Manager Business Development for Education. What does that mean?
In the area of business development, we're responsible for new business models at Frankfurter Buchmesse and the continued development of existing products and services. We do this in close cooperation with our customers, the key accounts. I'm responsible for Frankfurt EDU, our 360-degree education community, which comprises educational publishers, edtech companies and start-ups, content distributors and everyone from teachers and education policymakers to edu-bloggers and science slammers. Some publishers today prefer to call themselves "education solution providers". As you can see, it's a colourful community!
2. You're also involved in the EU projects of Frankfurter Buchmesse. The latest one is called DIGI-CO and concerns your education community. What does Frankfurter Buchmesse hope to achieve with EU projects like this one and what specifically is DIGI-CO?
By participating in EU projects like this, Frankfurter Buchmesse is underscoring its significance as an international marketplace for innovative products. In concrete terms: Here, providers of new technological solutions come together with content providers, including publishers. Our role is to call attention to and extend the reach of the EU project and to engage all interested stakeholders in the conversation. DIGI-CO (DIGItal CO-creation of content for children's and young adult narrative and literature) itself is a project of the Creative Europe Programme of the European Commission. The goal is to create a new digital and international learning platform that actively involves experts from the children's and educational publishing sector, as well as teachers, publishers and authors. Those interested in the project can talk to our partners in October in Hall 4.2 and participate in a survey, which is important for the continued development of DIGI-CO. The final product will be presented at Frankfurter Buchmesse 2020 and is meant to serve as a model for other European publishers.
3. The motto of DIGI-CO is "Shaping the future of education". How do you see the future of education at Frankfurter Buchmesse in the coming years?
You might be surprised, but I see the future of education as being post-digital — that is, not primarily about even more devices with screens and the digital for its own sake. Technologies like artificial intelligence are becoming as natural in our homes as electricity and are allowing us to adapt learning even more to people's needs and abilities — abilities that machines don't have. In addition to this, there are new topics in education such as diversity, sustainability and "phenomenon-based learning," which refers to learning content derived from phenomena like global warming. We're already looking at new trends at this year's Frankfurt EDU conference (Wednesday, 16 October 2019, beginning at 9.30 a.m. at the Congress Center Messe Frankfurt), which will focus on diversity and includes sessions such as "Disabilities as Superpowers". In short, I see the future of — technologically supported — education in a post-digital age, with the focus on human beings.
Thank you for talking with us, Martina!
(Interview by Frank Krings, PR Manager at Frankfurter Buchmesse.)
Tickets to Frankfurter Buchmesse are available here.