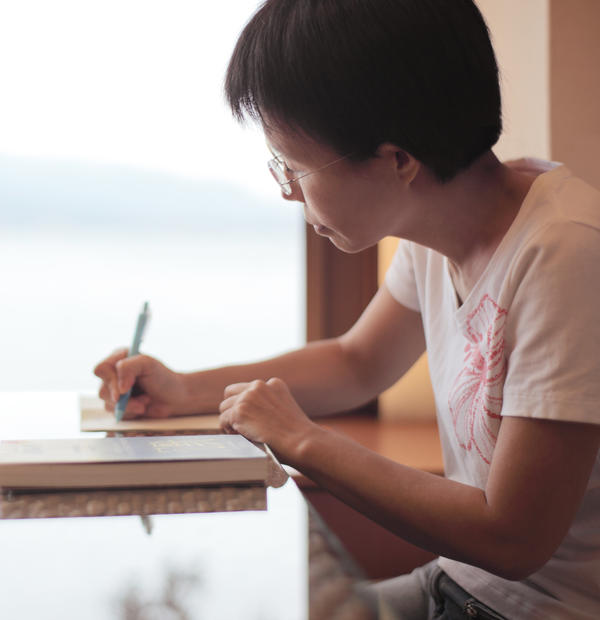 What does the everyday media life of children and young people in Taiwan look like? What cross-media strategies do the publishers there have? An interview with Yihfen Chou, head editor at Heryin Books, Taiwan.
1. What kind of children's books are often a template for films and series in Taiwan?
Most of the high-quality animations (movies) loved by children in Taiwan come from well-known IPs in Europe, the United States and Japan. They are in full swing on YouTube or children's channels where children can watch them for free. Such well-known IPs are widely used in various toys and daily necessities, but their use in picture books is relatively lonely.
In general, the adaptations of Taiwan's original movies or TV series are still dominated by adult works. For example, several novels by the literary master Bai Xianyong have been made into movies or TV series, all causing a sensation. Taiwan's general film institutions rarely invest in movies or series of animations with children as the audience.
2. How much influence does cosplay and manga culture have on children's and youth media in Taiwan?
In Taiwan, teenagers have to face entrance examinations to attend the better universities. Parents generally maintain the idea of ​​giving priority to examinations. These expectations are somewhat imperceptible in the children's minds and interest.
(1) Cosplay
Cosplay has become a part of Taiwan's youth popular culture.
There are two major organizations in Taiwan, which hold large-scale exhibitions (Cosplay and derivative work) every year; they have about 50,000 to 60,000 participants.
The age group of those who enjoy cosplay are mainly teenagers. However, as they increase in age and experience, they also diversify in their personal interests; in this way, their love for cosplay will gradually disappear; of course, there are a few exceptions.
(2) Manga culture
For elementary school students on up to teenagers, as regards their clothing, sneakers, restaurant themes, playgrounds, movies and music, the influence of the manga culture is everywhere.
Comics that contain knowledge that is helpful for exams came into being as a result. The most famous and best-selling for many years has been The World Treasure Hunt (a set). Parents are willing to bring such works home, and children can also accept them. These comics are translated from the Korean language.
As for general manga, although parents are not happy to see them, children still read them online for free. Sometimes they will go to the bookstores to buy their favorite manga. They will also pass them on to each other.
3. Gaming** versus reading - what does the typical everyday media life of children and young people in Taiwan look like?
Gaming vs. Reading:
(1) Early childhood
The trend of parent-child reading time in Taiwan is becoming more and more common. They mainly use physical picture books. Preschools also have a fixed time for storytelling. E-books, Readers, or ipad for young children are still not a main food for them. And they are more like snacks (play an auxiliary role). Like most of the young children in the world, they like to play in the mud, play with blocks, and slides, etc. They enjoy parent-child reading time, because the warmth and love of their parents embraces them reading together.
(2) Elementary school stage
Gaming has become a part of most boys' social activities, but there are many exceptions. Most parents have transformed their role into that of "preparing an environment". They buy books or take out books from the library and put them at home to seduce children to read.
It is common for parents to take turns in class to tell stories during the morning self-study time at school.
Although parents are not happy to see these developments as for popular comics or manga, children will circulate and tell each other.
After school every day and on weekends, many elementary school students will have to go to various tutor centers, such as English lessons, math lessons, swimming lessons, painting lessons, piano lessons... etc.
(3) Adolescent stage
(a) Reading:
Light novels and manga are the two most popular genres.
The style of light novels is simple and straightforward, using a large number of young people's idioms to write, and the subject matter is all-encompassing and of course romantic novels.
Every age group will have a small group of elites, and teenagers are no exception. Young elites will not only read light novels, but also dabble in content with more vision and depth.
(b) Gaming
The boys who started gaming in elementary school have already become teenagers in the blink of an eye. Their enthusiasm for gaming remains the same. Even here, because they often play Japanese or Mainland China games, they are familiar with the relevant Japanese and Simplified Chinese, which is amazing adaptation in the charm of gaming. The degree of love for gaming is different between girls and boys, but more and more girls are falling in love with gaming.
(c) Binge-watching
Generally speaking, the girls love to binge-watching TV-series. Especially the Korean and mainland China TV series are the most popular for girls since the actors are so handsome.
Gaming has deeply influenced the children and young people of this generation in Taiwan. The interactions between male classmates are often found in gaming together on holidays.
Under the pressures of entering a higher level school, no matter reading, gaming, or binge-watching, everyone is looking for an outlet and sustenance for emotional catharsis.
4. What cross-media strategies are your publishing house implementing now? And what plans do you have for the near future?
At the beginning of the creation of the Mimi series animations, when "quality" and "quantity" were difficult to balance, we chose to insist on quality. So far, ten Mimi animations have been completed.
Heryin has created many children's music and animations in the past 20 years; we are now trying to closely integrate them with our picture books. For example, "Albert's First Flight", which has just sold its French copyright, has a QR Code printed on the book. Young readers can scan the code to watch the animation, and then scan the code to watch the documentary (the story behind the picture book, including the albatross ecological film), etc.
As another example, the Mimi Chinese Mother Goose, which won the Golden Melody Award, the highest honor of Chinese music, now has a QR Code printed on the book. Young readers can scan the code to hear 26 children's songs. We also plan to held concerts online. By combining the resources of the mainland China and US branches to achieve cross-border concerts, we can share it with more children.
Last year, our new book "The Story of Grandma Snowflower" won the Global Illustration Award at the Frankfurt Book Fair, the White Raven Award at the German International Youth Library, and the Tallinn International Triennial Award as well.
Many readers were moved to tears. This is actually the true story of my mother, whom I miss very much and for whom I always want to do more. We are preparing the movie script for this book and will make an animated short film first. We look forward to the day when we can make it a feature film.
Thank you very much for the interview!
Interview conducted by Frank Krings, PR Manager at Frankfurter Buchmesse.