Interview with Genoveva Muñoz, publisher of La Cifra Editorial in Mexico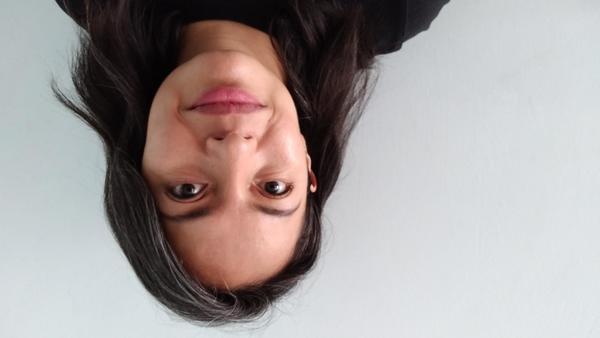 In the past several months, Frankfurter Buchmesse organised digital workshops for publishers from Latin America, Arabic-language countries, Africa and Southeast Asia to support the participants in selling rights internationally – especially in times of the global COVID-19 pandemic. We asked Genoveva Muñoz, publisher of La Cifra Editorial in Mexico, to share her insights on the Mexican market and how she benefited from the Frankfurt Rights International workshop held by Frankfurter Buchmesse.
La Cifra Editorial is a Mexican publishing house focussing on novels, picture books, graphic novels, children's books, academic and creative essays as well as short stories and comics by Mexican and foreign authors that introduce topics and ideas that have been little explored, enriching and encouraging collective reflection. Founded in 2007, La Cifa Editorial explores new ways of communicating ideas through daring graphic works and engaging academic essays. In this interview its publisher, Genoveva Muñoz, shares her insights on the Mexican market and how she benefited from the Frankfurt Rights International workshop held by Frankfurter Buchmesse.
How is the Mexican publishing industry doing? How has it been affected by the global COVID-19 pandemic?
I think the word that best describes the current situation is Reinvention. We are facing a major sales crisis, but we've found new ways and options to cope with it: publishers share administrative costs, create joint marketing campaigns or learn how to reach audiences differently. I think the Mexican publishers have always been very reluctant to join forces with their colleagues, but the pandemic turned it around and we found an unexpected way to connect.
How are you doing personally? Have you managed to get your publishing company through the crisis well?
Personally, I'm fine, much calmer now. Somehow the pandemic taught me what I want for my company and how I want to do it. With no book fairs to attend and very few new books on the desk, we took the confinement as a moment for reflection. We reduced our expenses and kept working understaffed, we let go or delayed some projects and rethought how to communicate with costumers, bookstores, etc. As publishers, we are kind of used to times of crisis. I think we will be fine in the future, maybe even stronger and with new ideas in mind.
What are your wishes for the Mexican (independent) publishing scene and for your licensing business?
First, that we always have to keep in mind that life is short and that we should try to enjoy what we love most. For me, that is definitely publishing great books. Second, I wish we could continue to be as connected as we were last year. Although we didn't meet at book fairs and launch events, I think I met more people in video calls than ever before. It is exhausting but being able to see people from all over the world in real time can save money and time. Video calls are so practical and productive that we surely will integrate them in our work from now on, even though the live experience and the personal contact at book fairs is invaluable, of course. For the license business, I hope we recover fast so we can buy and sell on a regular basis. For that, we need affordable deals and flexibility from the right's holders.
How can the Frankfurter Buchmesse and/or Frankfurt Rights support you in this?
In keeping us connected and active while traveling is difficult and many companies are struggling to survive.
How did you like our Frankfurt Rights International Workshop?
It was a great experience; very practical and very valuable. What I liked most was the approach; it was really intended for publishers and it was focused on our needs. The experience was also very enriching because I met other publishers from Latin America and it made me realize that we share the same doubts. Also, I found out that our region has a growing interest in licensing businesses, which is very good.
Which learnings have you already been able to implement in your work?
I learned important details in terms of negotiations, even with my many years of experience. I was able to ask questions that I never had the chance to ask before. We discussed the best ways to prepare an offer and how to get the best deal possible. It is crucial for publishers from Latin American to have access to this kind of information as our industry is still developing. We lack experience in big international markets. Thanks to this workshop, I grasped the key elements of how to buy and sell rights without losing an arm and a leg.
What are your expectations regarding Frankfurt Rights?
I hope, as I always do, to find great books and great publishers. That's always my aim in business.
Have you already been able to make valuable contacts via Frankfurt Rights?
We already had encounters with publishers that we're going to meet at Guadalajara Book Fair, so that's good for our preparations. Beyond that I think the platform is very user-friendly and has lots of potential, I'm looking forward to getting more into it in the future.
What do you think will change post-COVID?
I think in the post-COVID era we all will be more cautious on what we buy and sell and how we invest. We will shift events, sales and marketing activities online. It is low cost and it is effective now that even people who didn't like to buy online or to attend events online now see it as an option for them. So licensing is growing into a more dynamic business. We may not need to meet face-to-face to make a deal or place an offer, but we need the face-to-face meetings for other things: networking, experiencing the touch & feel of books, meeting unexpected fellows and finding what we were not looking for.
More about Frankfurt Rights in South America
We asked Raquel Menezes, Director of Oficina Raquel in Brazil, to share her insights into the Brazilian market and how she benefited from the Frankfurt Rights International workshop held by Frankfurter Buchmesse.
To the interview