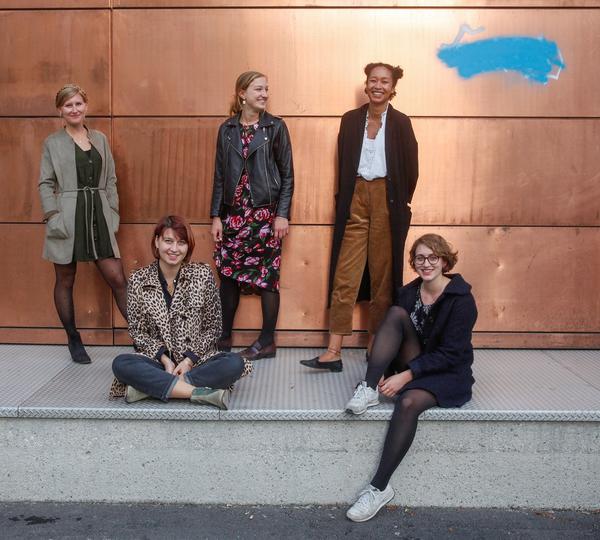 About sustainable book production, collaboration via messenger and cross-media marketing: an interview with the founders of the Munich publishing house &Töchter, who have won the Wildcard of the Frankfurter Buchmesse (14 - 18 October 2020) as innovative newcomer.
Since founding your publishing house in 2019 until today: What has this period been like for you? Have you already had highs and lows?
It's definitely been a very exciting time so far. There have been many highs, including winning the Wildcard. As far as other publishers, authors and the press are concerned, the cultural sector has welcomed us very warmly as a new company from the very start. That gives us a real boost and motivates us to make braver decisions. So far, we haven't had any lows. There have definitely been challenging and even exhausting moments. For example, when you found a company, there are many things that require a lot of research and even more calls to various authorities. Sustainability in book production is very important to us – though we have to make compromises here as well. But so far we've always found solutions we're all satisfied with.
What was the motivation behind it?
Our main motivation in founding &Töchter was to make literature an experience and something to talk about again. That's why, with our events rauschen&Töchter, we organise readings at unusual locations. Our experience has shown us that literature brings together a really wide variety of people and that it's simply fun to celebrate literature. We want to show that it's not really difficult to make readings exciting. And that sustainable book production can also work for a newly founded publishing house, and that publishing is much more than just the analogue books we all love so much.
If you compare &Töchter with a similar publishing house from the 1990s – what's the difference between then and now? What's special about publishing 2020?
For us, the big difference to the '90s is digitalisation with all its possibilities. Whether in terms of marketing strategies, work organisation or supporting authors, these technological possibilities have changed everything. We're a self-organised team without a leader. All five founders are equal; nobody is the boss of the others. Even though we'd like to have an office and really do enjoy working together in real life, we do most of our work via smartphones and laptops with online tools and messaging. That would've been unthinkable in the '90s. Our marketing concept is also very social-media based. That's how we try to market a lot of content from and about our books in a cross-media way. This strategy is a big experiment. But so far we've only had positive experiences and have been very well received.
Thanks very much for talking with us!
Interview by Frank Krings (PR Frankfurter Buchmesse) with Lydia Scherf (PR &Töchter Verlag).
& Töchter website: und-toechter.de
&Töchter on Instagram: instagram.com/und.toechter
&Töchter on Facebook: facebook.com/und.toechter