Frankfurt Pavilion officially opened
Federal President Frank-Walter Steinmeier spoke to Croatian author Ivana Sajko, the recipient of this year's International Literature Award – Haus der Kulturen der Welt, and Belgian writer Stefan Hertmans, whose award-winning work was most recently honoured with the Flemish State Prize for Narrative Prose under the title "On Opining. How to Defend Freedom in Turbulent Times".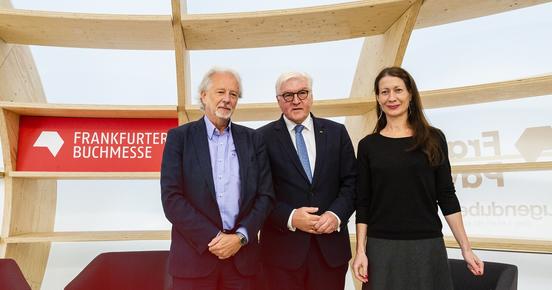 Here you can watch the opening in full length.