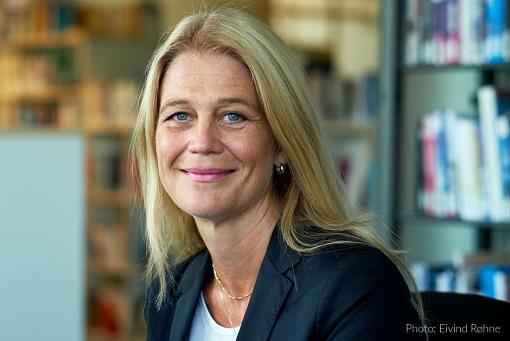 Margit Walsø, Chair of ENLIT (European Network for Literary Translation) and Director of NORLA (Norwegian Literature Abroad), is pleased to announce that the members of ENLIT voted unanimously at a meeting on 18 March to admit the Ukrainian Book Institute to its 30-member strong network of literature in translation promotion agencies from 28 countries. 
Speaking about the vote, Ms Walsø said "We wholeheartedly welcome Ukraine to ENLIT and commend the Ukrainian book sector for its resilience in the face of the terrible tragic war occurring in Ukraine. ENLIT members were greatly moved and impressed by the professional presentations at the ENLIT meeting given by Ms Olena Odynoka from the Ukrainian Book Institute and by Ms Oksana Hmelyovska from the International Book Arsenal Festival, Kyiv.  
Despite the war, which has destroyed so much of the book sector in Ukraine, our Ukrainian speakers gave our members a detailed overview of the Ukrainian book industry before the war began, and also outlined the current environment in which they must now operate. Most importantly, they brought practical suggestions in relation to how ENLIT members could support their work going forward, including a range of publishing and translation initiatives. 
We very much look forward to working with our brave Ukrainian colleagues to promote literary exchanges across Europe". 
For more detailed information about Olena Odynoka from the Ukrainian Book Institute and Oksana Hmelyovska from the International Book Arsenal Festival, the Ukrainian Book Institute's admission to ENLIT and the current situation of war in which they are in, you can read this interview.
What is ENLIT? 
The European Network for Literary Translation is a collaboration of cultural organizations that aims to promote literature and translation to a global network of publishers, authors, translators and other cultural professionals. 
The network effectively supports the continued development of grant programs in order to generate greater interest and visibility for literature, both in the countries of origin and at an international level. In so doing, it provides easier access to the many different literary voices from within and beyond Europe.