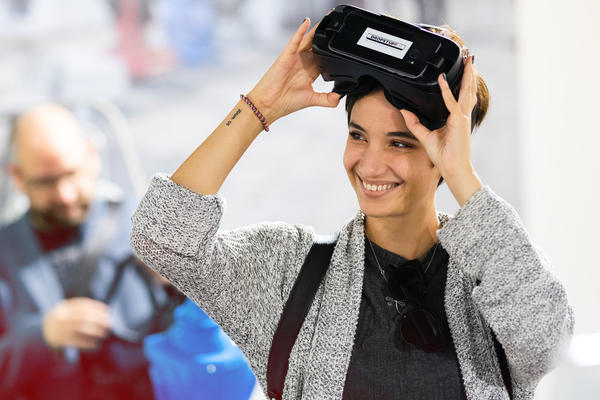 THE ARTS+18: Much to see
There is not only an amazing programme at #theartsplus18 but also amazing exhibitors on THE ARTS+ fairground in hall 4.1. – and we´d love to present you the highlights.
Maya Kodes, the world 's first pop interactive virtual singer!
Maya Kodes is a virtual star who sings, dances and interacts with its live audience through state-of-the-art real-time motion capture techniques in the latest generation of holographic system. Maya is in symbiosis with her audience and she performs never seen musical concerts.
by Neweb Labs 
Read more in our interview.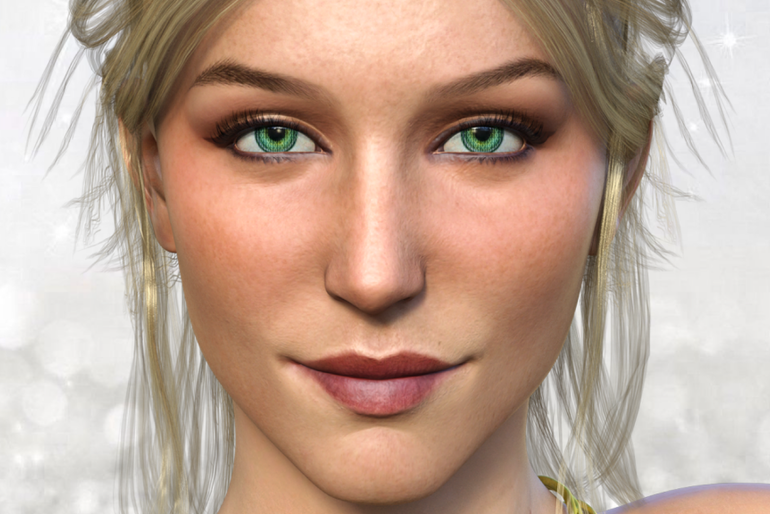 Concerts/Interviews by Maya Kodes hourly from 10 am-5pm (12pm break) at Hall 4.1 -R113 (Picture: © Neweb Labs)
Discovering Cultural Heritage in Chinese Architecture
Get introduced to numerous creative works around the theme of cultural heritage with a special focus on Chinese architecture and meet the world-famous architect Xu Tiantian.
Confucius Institute Headquarters, Hall 4.1 Stand N97
The Fair Grounds: Popular Culture meets High Tech and High Art
Carnivalesque attractions and amusement rides augmented with immersive technologies. Take a seat on the Fiat Panda time traveller to participate in a virtual racing game, put on an AR gear and see what happens! Also, don't miss out the Candyfloss Stand ZOET!
Fair Grounds by dropstuff in collaboration with the EYE Filmmuseum, and the Netherlands Institute for Sound and Vision
Rides at Hall 4.1 N87 / R87 / Q109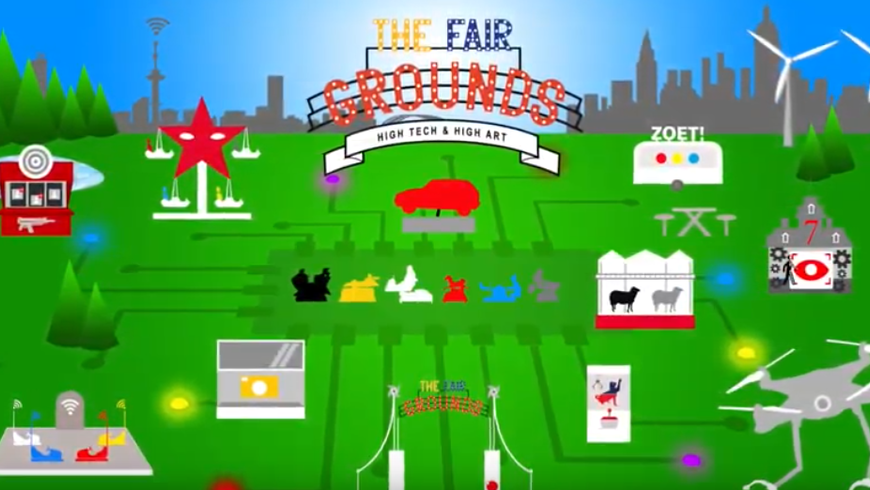 The World as a Field of Data/Open Codes II
The Center for Art and Media (ZKM) shows exhibits of its current exhibition focusing on a world that is increasingly driven by data. The data cloud shows the vast number of electronic interfaces like smartphones, computers TVs that accompany us in everyday life.
By ZKM at Hall 4.1 Q71
Silicon Vilstal is a rural initiative in Lower Bavaria, focused on innovation, entrepreneurship and creativity.
After an amazing stage performance at THEARTS+ 2017, they have their "Heimat für Neues / Heritage reloaded" booth this year, reminiscent of an old farm parlor. At THEARTS+ 2018, Silicon Vilstal shows examples of cross-over projects between heritage and design&digital: Fashion designers reinventing traditional costumes together with rural people +++ Old songs in bavarian dialect that anticpated the tiny house trend already centuries ago +++ the culture of Bavarian card plays shifted into a digital platform with 400.000 users +++ the hidden stories in traditional dances uncovered in the format of a folk dance opera …
Stay tuned for interactive micro events at the Silicon Vilstal booth at THEARTS+. Halle 4.1, Stand Q95
STIFTUNG BUCHKUNST
Presentation of the most beautiful books of 2018, including talks and lectures. Halle 4.1, Stand H74/H77
GUEST OF HONOUR GEORGIA – Frankfurter Museumsinsel Hall 4.1 N71-77
For the first time, 17 Frankfurt cultural institutions will present their programmes on the theme of Georgia Guest of Honour/Georgia made by characters at the Frankfurt Buchmesse.
The Frankfurt cultural institutions
Archäologisches Museum Frankfurt am Main
ATELIERFRANKFURT
Ausstellungshalle 1A
basis e.V.
Deutsches Architekturmuseum (DAM)
Filmmuseum
Fotografie Forum Frankfurt
Katholische Akademie Rabanus Maurus / Haus am Dom
Klingspor Museum
Künstlerhaus Mousonturm
KunstRaum Bernusstraße
Lemondeculinaire/freitagsküche
Museum Angewandte Kunst
PORTIKUS
Schauspiel Frankfurt
Senckenberg Naturmuseum Frankfurt
Struwwelpeter-Museum
Please click the link to an interview with Simone Bühler, Head of the Guest of Honour programme at the Frankfurter Buchmesse. In this interview, she presents the highlights of this year's Guest of Honour, Georgia, at the Frankfurter Buchmesse and reveals her personal literary highlights.
Café ARTS+
Poster exhibition Gastland Georgien Hall 4.1 R35
Illustration exhibition "My Image of Georgia" Hall 4.1 P37
In the café next to the ARTS+ Salon two exhibitions about the guest of honor Georgia are presented.
Events at THE ARTS+  
GAMES : "Hellblade: Senua's Sacrifice"
Saturday, 13.10.2018, 12:00 Uhr, THE ARTS+ Runway – Halle 4.1, M 53
With experts we play and discuss the award-winning PC game Hellblade: Senua's Sacrifice
BUCHMESSE Poetry Slam
Sunday, 14.10.2018, 12:00 Uhr, THE ARTS+ Runway – Halle 4.1, M 53
FBM x MainSlam – Buchmesse Poetry Slam – Kais Bashariar, Enrico Josche, Jürgen Klumpe
GET-TOGETHER
Daily Happy Hour at 17:30 Uhr, Runway Hall 4.1 M53.
Meet exhibitors, fair visitors, creatives, speakers of our programms and artist.
CONTENTshift FINALE AND AWARD SHOW
Donnerstag, 11.10.2018, 10:30 Uhr, THE ARTS+ Runway – Halle 4.1, M 53
Content Startup of the Year 2018 Award
CONTENTshift FINALS AND AWARD SHOW
The grand finale of the industry's accelerator CONTENTshift will take place at the Frankfurt Book Fair 2018. Five startups will pitch in front of the jury and the audience. The best team will be named "Content Startup of the Year" and will receive a funding amount of 10.000 euros.
The finalists of 2018 are:
– ekidz.eu (Germany): Digital language lab for children to strengthen their reading competence
– MindZip (Germany): App to sustainably memorize knowledge
– Scienceroot (Romania): A blockchain-based scientific ecosystem
– SigmundTalks.io (Germany): Individualized content marketing via chatbot
– SummarizeBot (Latvia): Semantic analysis and aggregation of content
https://www.contentshift.de/en
Everyone is welcome to stop by!
Frankfurter Buchmesse Film Awards
Donnerstag, 12.10.2018, 18:00 Uhr, THE ARTS+ Runway – Halle 4.1, M 53
Award Ceremony of the three Frankfurter Buchmesse Film Awards:
Best international  literary adaption, Best international literary adaption for children or young adults, Best illustrated book on film
Click here to see our complete exhibitor´s list.
We´re looking forward to see you at THE ARTS+ 2018!