"Die Zukunft der Bildung ist post-digital."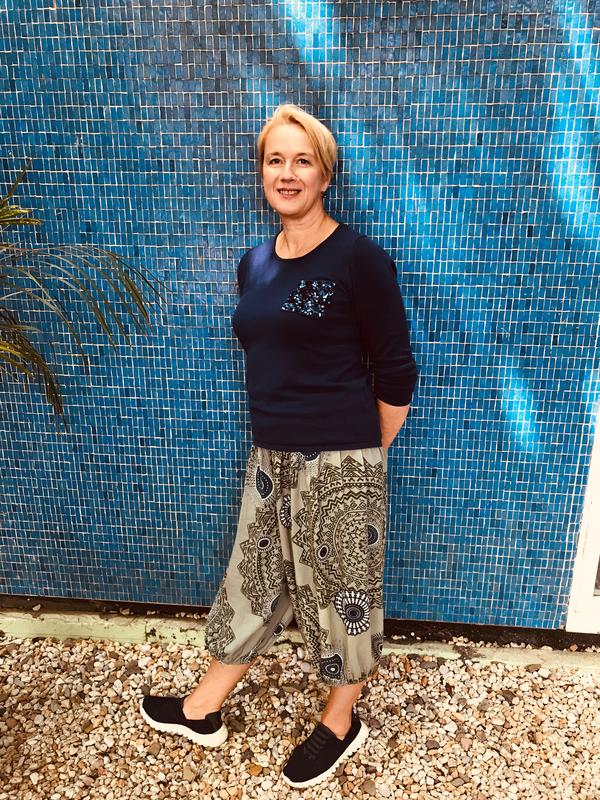 Martina Wolff Carassco / Frankfurter Buchmesse
© Frank Krings / Frankfurter Buchmesse
Unsere Kollegin Martina Wolff-Carrasco spricht über die Bildungs-Community Frankfurt EDU der Frankfurter Buchmesse. Und sie verrät, wie der Mensch dank Digitalisierung wieder in den Fokus des Lernens gerät.
Liebe Martina, laut Visitenkarte bist du Key Account Manager Business Development für Education. Was bedeutet das?
Wir sind im Bereich Business Development für neue Geschäftsmodelle auf der Frankfurter Buchmesse und die Weiterentwicklung bestehender Angebote zuständig. Das tun wir in enger Abstimmung mit unseren Kunden, den Key Accounts. Ich bin für Frankfurt EDU, unsere 360-Grad-Community im Bereich Bildung, zuständig. Diese Community besteht aus Bildungsverlagen, EdTech Firmen und Startups, Content Distributoren aber auch Lehrern, Bildungspolitikern bis hin zu Edu-Bloggern und Science-Slammern. Manche Verlage nennen sich heute auch lieber "Education Solution Provider". Du siehst, es ist eine bunte Community!
Du bist auch in die EU-Projekte der Frankfurter Buchmesse involviert. Das neueste heißt DIGI-CO und betrifft deine Bildungs-Community. Was verspricht sich die Frankfurter Buchmesse von solchen EU-Projekten und was ist DIGI-CO?
Mit der Teilnahme an solchen EU-Projekten unterstreicht die Frankfurter Buchmesse ihre Bedeutung als internationaler Handelsplatz für innovative Produkte. Konkret: Hier kommen Anbieter von neuen technologischen Lösungen mit den Anbietern von Inhalten wie Verlagen und Content Providern zusammen. Unsere Rolle ist dabei, dem EU-Projekt Reichweite und Aufmerksamkeit zu geben und alle interessierten Akteure ins Gespräch zu bringen. DIGI-CO (DIGItal CO-creation of contents for children and youth's narrative and literature) selbst ist ein Projekt im Rahmen des Creative Europe Förderprogramms der Europäischen Kommission. Ziel ist die Erstellung einer neuen digitalen und internationalen Lernplattform, die Experten aus der Kinderbuch- und Bildungsverlagsbranche, sowie Lehrer, Verleger und Autoren aktiv miteinbezieht. Wer sich dafür interessiert, kann mit unseren Partnern im Oktober in Halle 4.2 ins Gespräch kommen und an einer Umfrage teilnehmen. Diese ist wichtig für die weitere Entwicklung von DIGI-CO. Das fertige Produkt wird auf der Frankfurter Buchmesse 2020 präsentiert und soll als Modell für weitere europäische Verlage dienen.
DIGI-CO steht unter der Überschrift "Die Zukunft der Bildung gestalten". Wie stellst Du dir die Zukunft der Bildung auf der Frankfurter Buchmesse in den nächsten Jahren vor?
Du wirst vielleicht überrascht sein, aber ich sehe die Zukunft der Bildung eher post-digital. Also nicht primär in noch mehr Geräten mit Screens und Digitalem als Selbstzweck. Technologien wie Künstliche Intelligenz werden so selbstverständlich wie der Strom in unseren Häusern und ermöglichen uns, die Bildung noch mehr an die Bedürfnisse und Fähigkeiten der Menschen anzupassen. Fähigkeiten, die Maschinen nicht haben. Dazu kommen neue Bildungsthemen wie Diversität, Nachhaltigkeit und "Phenomenon-based learning". Letzeres bedeutet, dass Lehrinhalte von Phänomenen wie der Erderwärmung abgeleitet werden. Neue Trends greifen wir in unserer Digitalpakt-Konferenz – der Fachkonferenz für Schulträger und Lehrkräfte - auf. (Do, 17. Oktober 2019, 9:00 - 14:45 Uhr, Congress Center, Ebene 2). Oder in unserer Frankfurt EDU Konferenz (Mi,16. Oktober 2019 ab 9.30 Uhr im CMF): Themenschwerpunkt ist Diversität und es gibt dort eine Session wie "Disabilities as Superpowers".  Kurzum: Ich sehe die Zukunft der — technologisch unterstützten — Bildung in einer postdigitalen Zeit mit dem Menschen im Fokus.
Vielen Dank für das Gespräch, Martina!
(Das Interview führte Frank Krings, PR Manager der Frankfurter Buchmesse.)
Tickets zur Frankfurter Buchmesse sind hier erhältlich.