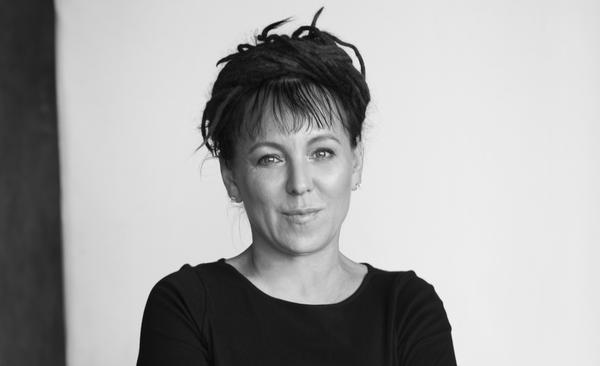 Olga Tokarczuk, winner of the 2018 Nobel Prize in Literature only announced last week, will talk about the political responsibility of authors at the Opening Press Conference of Frankfurter Buchmesse on 15 October 2019. The Polish writer is one of the most important contemporary European authors. Her work has been translated into 37 languages and has received numerous awards.

Olga Tokarczuk, born in Sulechów, Poland, in 1962, studied psychology in Warsaw and now lives in Wrocław. Her novel The Books of Jacob, was a bestseller in Poland and won the country's highest literary honor, the Nike Literature Award, in 2015 and the Jan Michalski Prize for Literature in 2018. Also in 2018, she won the Man Booker International Prize for her novel "Flights", and she was nominated for the prize again in 2019, when her novel "Drive Your Plow Over the Bones of the Dead" was shortlisted. Her complete works are published in German by Kampa Verlag, Zurich. Olga Tokarczuk is politically active and has been in the past a member of the editorial staff of the left-wing magazine Krytyka Polityczna.

The book fair's press conference will take place at 11 am on Tuesday, 15 October 2019 in the Frankfurt Pavilion on the Agora (exhibition grounds). Further speakers at the press conference will be Juergen Boos, Director of Frankfurter Buchmesse, Heinrich Riethmüller, Chairman of the Börsenverein des Deutschen Buchhandels (German Publishers & Booksellers Association) and Francis Gurry, Director General of the World Intellectual Property Organization (WIPO). The event will be held in German, English and Polish (simultaneous translation will be provided).

To enter the exhibition grounds, representatives of the press must have accreditation for Frankfurter Buchmesse (https://www.buchmesse.de/en/press). Registration is required to attend the press conference: https://en.xing-events.com/UMEHTMR.html

A high-resolution press photo of Olga Tokarczuk can be downloaded here (https://fbm.cloud.booklan.de/index.php/s/bx8SetwAaRYCpGr). Please respect the copyright.
> Find all press releases and photos on our website. https://www.buchmesse.de/en/press/
About Frankfurter Buchmesse
Frankfurter Buchmesse is the international publishing industry's biggest trade fair – with over 7,500 exhibitors from 109 countries, around 285,000 visitors, over 4,000 events and some 10,000 accredited journalists and bloggers in attendance. It is the most important international marketplace for content – from novels and children's books to academic databases and stories for films, games and virtual reality experiences. Publishing professionals from around the world meet here with partners from the technology sector and from related creative and cultural industries, sparking new partnerships and business models. A strong conference programme ensures that Frankfurter Buchmesse is a major source of inspiration for content experts from around the world. Since 1976, the book fair has featured an annual Guest of Honour country, which showcases its book market, literature and culture to attendees in a variety of ways. Frankfurter Buchmesse organises the participation of German publishers at around 20 international book fairs and hosts trade events throughout the year in major international markets. Frankfurter Buchmesse is a subsidiary of the Börsenverein des Deutschen Buchhandels (German Publishers & Booksellers Association). https://www.buchmesse.de/en
Contact for the media:
Press & Corporate Communication, Frankfurter Buchmesse
Katja Böhne, Vice President Marketing & Communications, Phone: +49 (0) 69 2102-138, press@buchmesse.de
Kathrin Grün, Head of Communications, Phone: +49 (0) 69 2102-170, gruen@buchmesse.de