Frankfurt Rights
The new digital portal for making contacts, sharing information, and trading rights and licences.
As a Seller, you have a plethora of tools to offer Rights to your titles just the way you like. 24 hours a day, 7 days a week.
If you want to buy rights, a Buyer account offers a host of ways to find the content you need, whenever you need it.
Register for an account now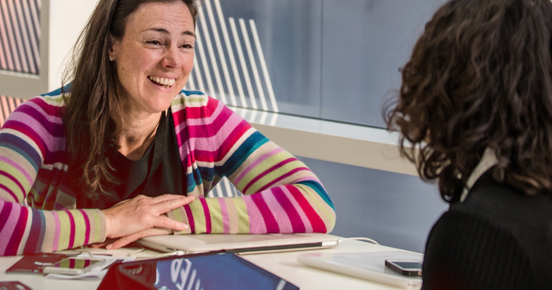 For valuable business contacts in the rights trade
Frankfurt Rights is Frankfurter Buchmesse's new platform for the international rights and licence trade. It's where you can make lasting business contacts, browse publisher profiles and catalogues, create personal favourite lists, share sample chapters or other preview materials, as well as send and receive messages from colleagues and business partners. Frankfurt Rights brings together all the players in the rights and licence trade. Whether it's to acquire audiobook licences, sell translation rights, or discover suitable material for film productions.
All (digital) exhibitors of 2020 can continue to use their account in 2021. Interested companies without an account can register free of charge directly on the Frankfurt Rights website from August onwards.
Make contacts
Frankfurt Rights is the central platform for publishing professionals in the rights and licence trade. New partnerships and business opportunities are created here.
Rights holders present offers
As a seller, you can present your company and your license titles in a comprehensive manner and make viewing material accessible at the push of a button.
Buyers discover titles and companies
As a buyer, you can find publishing programmes from all over the world and discover suitable titles.
For publishing professionals in the rights and licence trade
Sellers give comprehensive presentations of their company and titles and share preview materials like sample chapters at a click to potential customers. Buyers can browse the platform, make contact with sellers, and create new business.
International titles on one platform
Comprehensive presentation options for sales staff
Make new business contacts
Detailed information and reading samples
The new digital portal for rights and licensing
Become part of the international rights community now!