Strengthening willpower: Children's show on "Wil, der Wolkenstürmer" by Wladimir Klitschko & Tatjana Kiel
Take part and win handicrafts, books and much more, live quiz & reading – with star guest Tatjana Kiel

Big raffle, tips worth knowing, live quiz and exclusive reading on "Wil, der Wolkenstürmer, und der Traum vom Fliegen": On Saturday, October 22, migo Verlag invites children and families to an interactive hands-on show. From 1 to 2 p.m. in the interactive hands-on show in the Congress Center (Room Spektrum), children will learn how they can strengthen their willpower and realize their dreams based on the experiences of Dr. Wladimir Klitschko. The boxing world champion will greet all participants from Kiev, and moderator and migo publishing director Carmen Udina will also bring star guest and co-author Tatjana Kiel live on stage. As part of the show, there will be prizes for handicrafts, migo books and much more. More info on the book: https://www.oetinger.de/buch/wil-der-wolkenstuermer-und-der-traum-vom-fliegen/9783968460949
migo activities for the whole family by migo:
Online special on the book with interviews, info on the method, craft instructions for an aeroplane etc. in the www.migo-fun-zone.de
Own e-mag about the book together with familie&co on Readly and in the migo fun zone
Plane craft competition in the www.migo-fun-zone.de
About the book:
8-year-old Wil has a dream to fly and see the clouds from above. On the way to his goal, he is supported by animal companions and his friend Janne as well as other characters. Each animal inspires him with its individual strength so that he can overcome obstacles and resistance and reach his goal through willpower and the courage to make his own decisions.
Wladimir Klitschko: "In 'Wil, the Cloud Stormer, and the Dream of Flying', it's not about telling children what to think, but how to think. Not what to dream about, but how to turn their dreams into reality."
An inspiring children's story about willpower by Dr. Waldimir Klitschko, SPIEGEL bestselling author, sports scientist and longest reigning world heavyweight boxing champion, and Tatjana Kiel, CEO of Klitschko Ventures. Wladimir Klitschko is an internationally recognised ambassador for the methodical development of willpower. He now wants to make his FACE the Challenge method accessible to the generations that will shape the future of tomorrow. Together with Tatjana Kiel, co-developer of the method, he has written a very personal and at the same time imaginative story - complemented by colourful illustrations for children from the age of 6 to read on their own and aloud.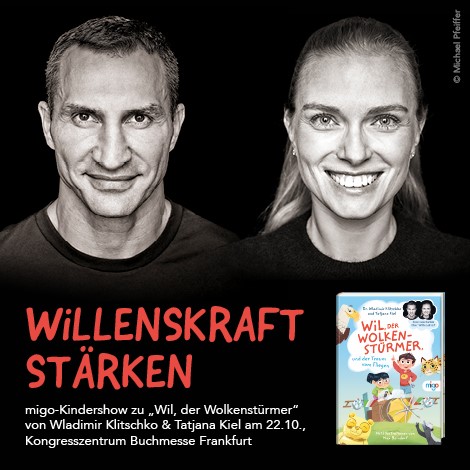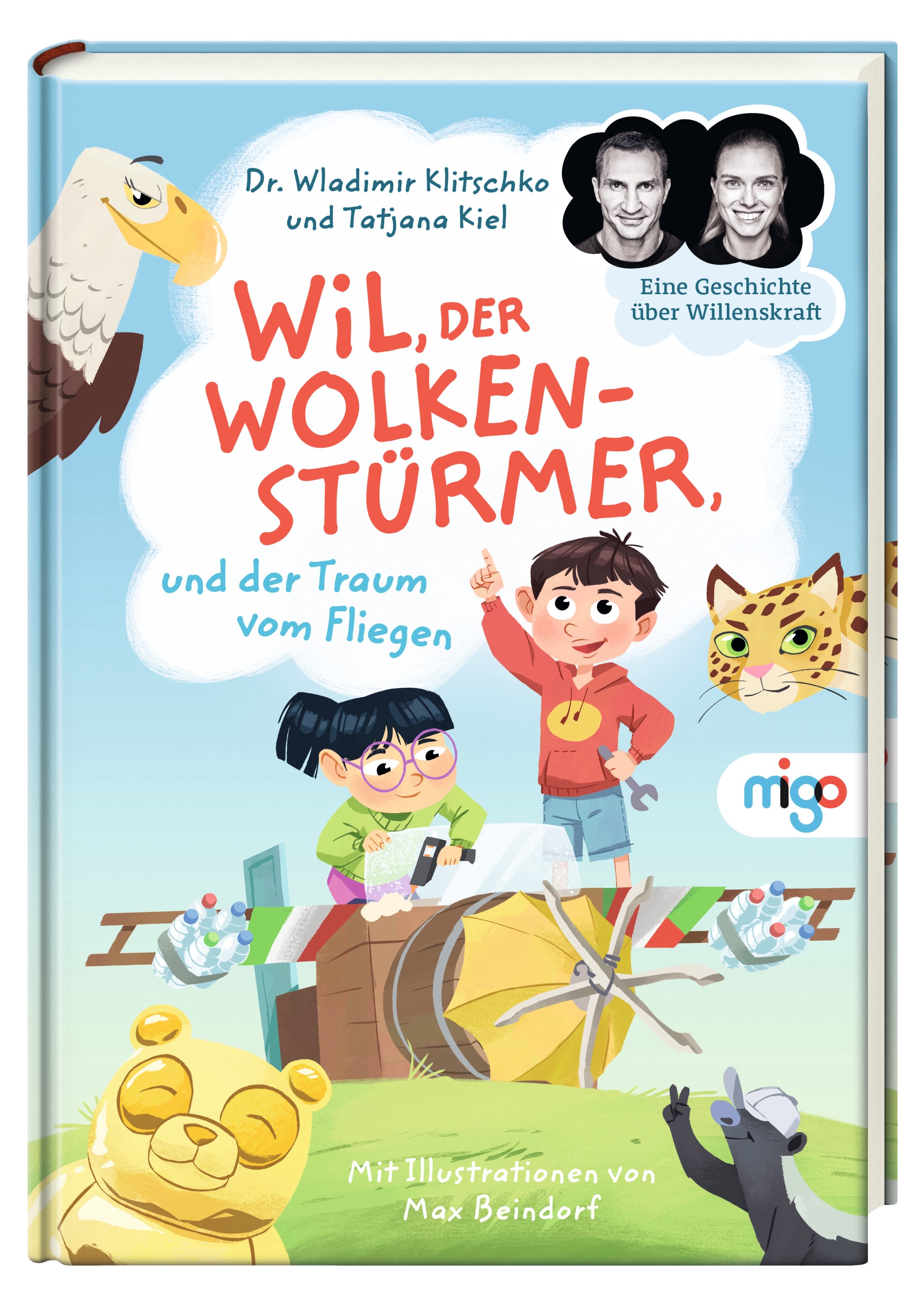 Speaker